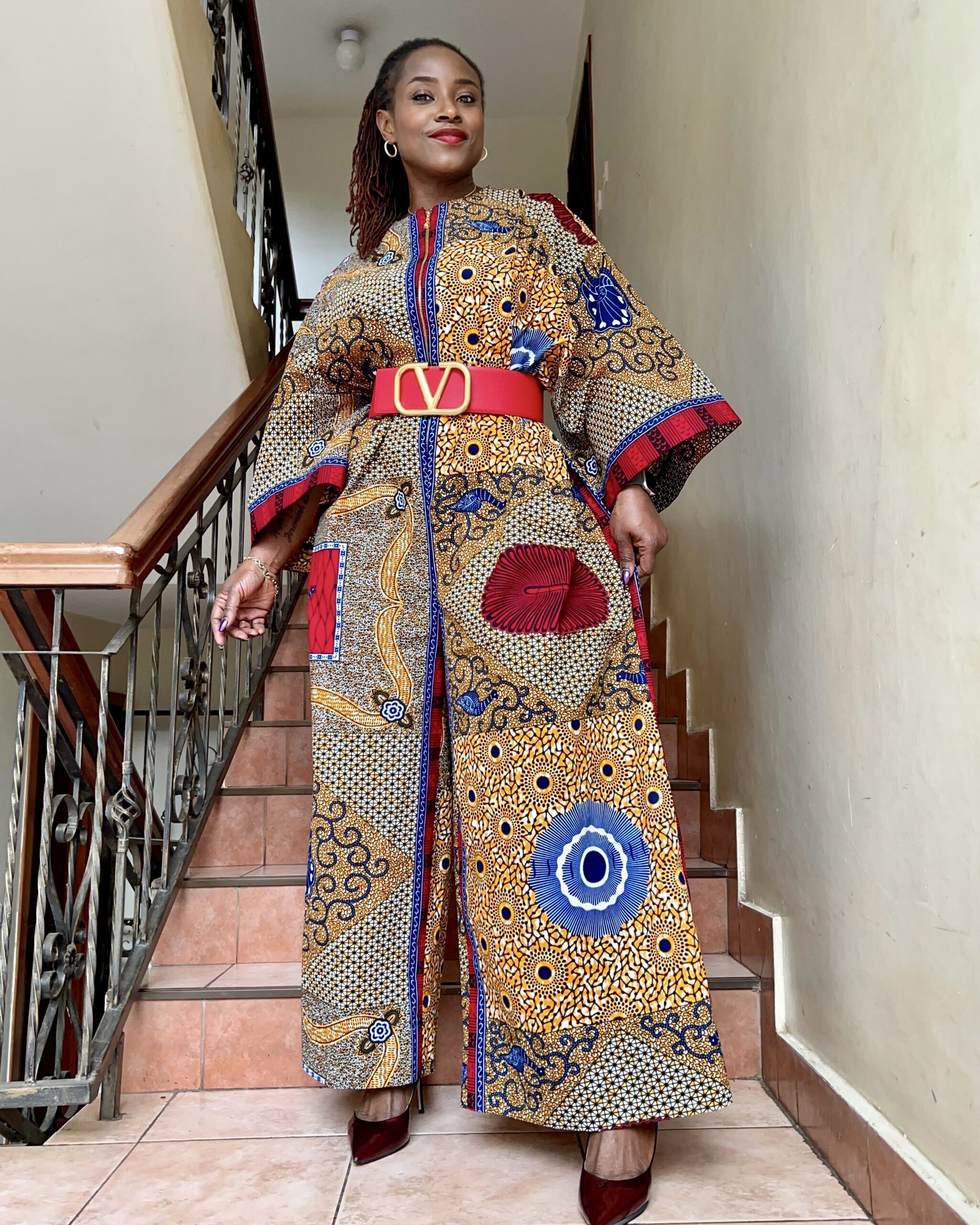 Vikkie Oh Atelier
Vikkie Oh Atelier was founded by Victoria Ijeoma who is a lawyer and a human rights development advocate by profession who learnt the sewing craft  at the age of 13. During her university days she would earn income by stitching clothes for her family and friends during her spare time. However she had a hard time to balance professional life, raising a young family and sewing became impossible. 13 years later when Covid 19 hit she rekindled her long lost love for fashion and she formally launched her brand in 2022.
Vikkie Oh Atelier specialises in creating unique, bold, comfortable and stylish ready-to-wear garments primarily from African cotton print Ankara fabrics, for people of all ages, sizes, gender and cultures. The Vikkie Oh Atelier brand stands out because it fuses African and Western designs into garments that are fashion forward, timeless and versatile, appealing to the confident and cosmopolitan man or woman. The brand also creates mixed medium pieces involving Ankara and other fabrics like lace, satin, silk etc
Currently based in Nairobi Kenya, and serving a global market, Vikkie Oh Atelier's target clientele are people seeking unique fashion items made primarily with the Ankara print, and who value quality over price.