Made in Kenya Brand IKOJN Spreads its Wings 
IKOJN, founded by Cris Njoki in 2015 is a renowned women's wear brand. The brand is synonymous with unique inclusive designs tailored for African Women and focuses on empowering women and creating a sustainable impact on the lives and communities of people around the ecosystem.
The brand launched its 2nd physical outlet in Kenya at Imaara Mall on Saturday, November 5th. In attendance were special Ikojn guests, clients, and various influencers who were all awarded 50% discount vouchers. Connie Aluoch and team are proud to be supporting the IKOJN brand in their brand strategy and media presence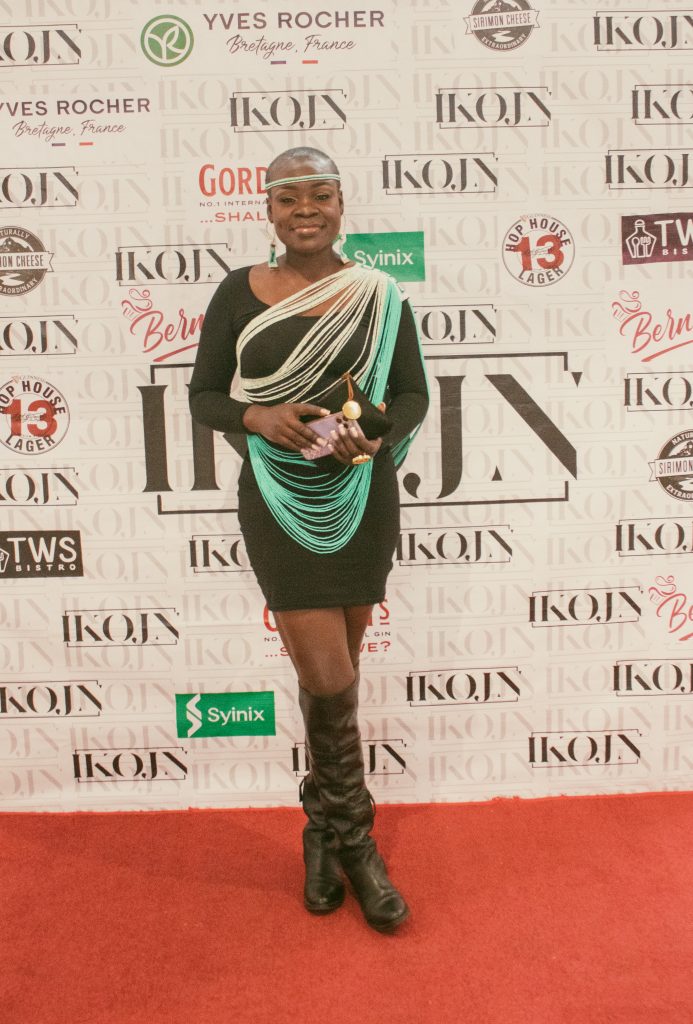 3rd Edition of The Social Sunday Fashion Brunch  
This year's 3rd Edition of Social Sunday Fashion Brunch curated by Connie Aluoch was held on Sunday, October 30th at the Social House. The fashion brunch was proudly sponsored by Samsung, Bio Food Product, and Beefeater Gin. The Brunch is a partnership between Award Winning Stylist, Connie Aluoch and the Social House to promote the "Made in Kenya" #BuyKenyaBuildKenya initiative.
The chief guest speaker was Joanne Mwangi-Yelbert, Chairperson of the Kenya Tourism Board. Other guests included Dr. Joseph Aluoch and Lady Justice Joyce Aluoch, Capital FM Lifestyle Editor Vinnie O, Terryanne Chebet, and Georgie Ndirangu. The Fashion showcase on the runway had personalities Natalie Tewa, and Muriuki Kagiri showcasing Samsung Galaxy Z Flip 4.
In line with creative sustainability, designers showcase and sell their collections during the Brunch, and thereafter selected pieces are sold at the Social Retail Store giving the designers access to local consumers, international travelers and the business community that stay at the hotel.
Designers who showcased at the 3rd Edition were;
Genteel: Classic Menswear wear brand that fuses Kenyan Culture with Exceptional Craftsmanship.
2NU: This brand is for the Classy, Elegant and Stylish woman.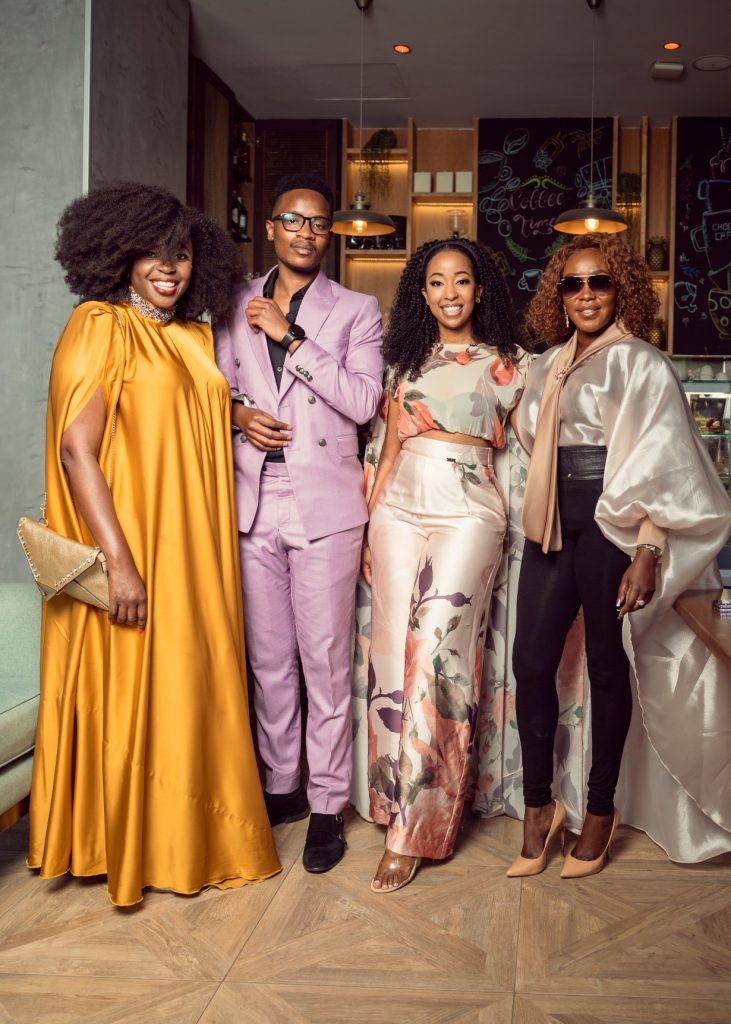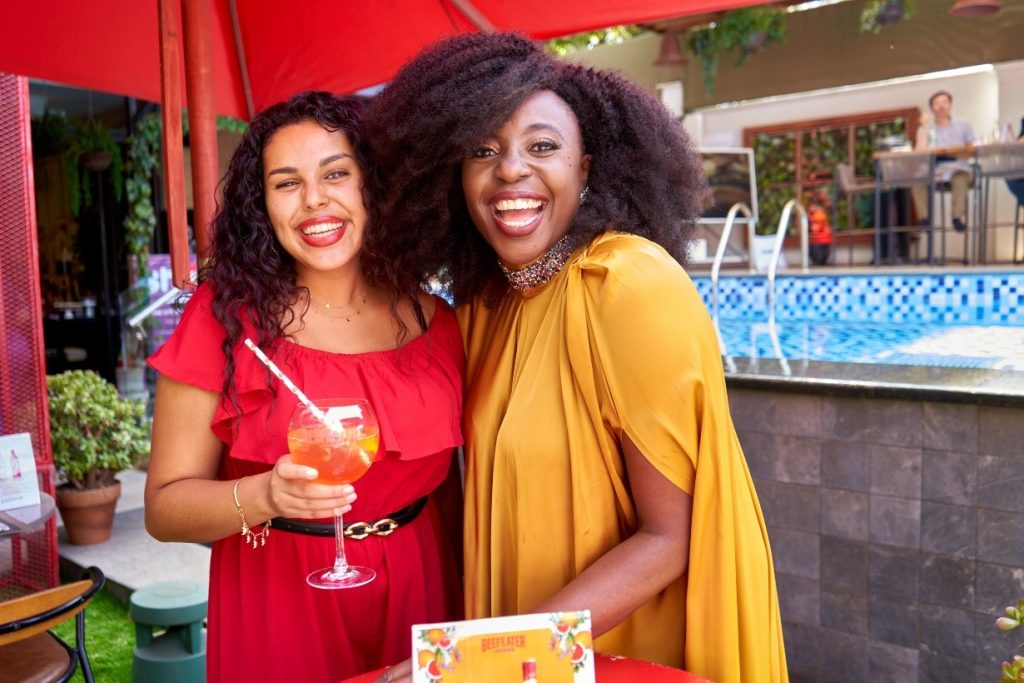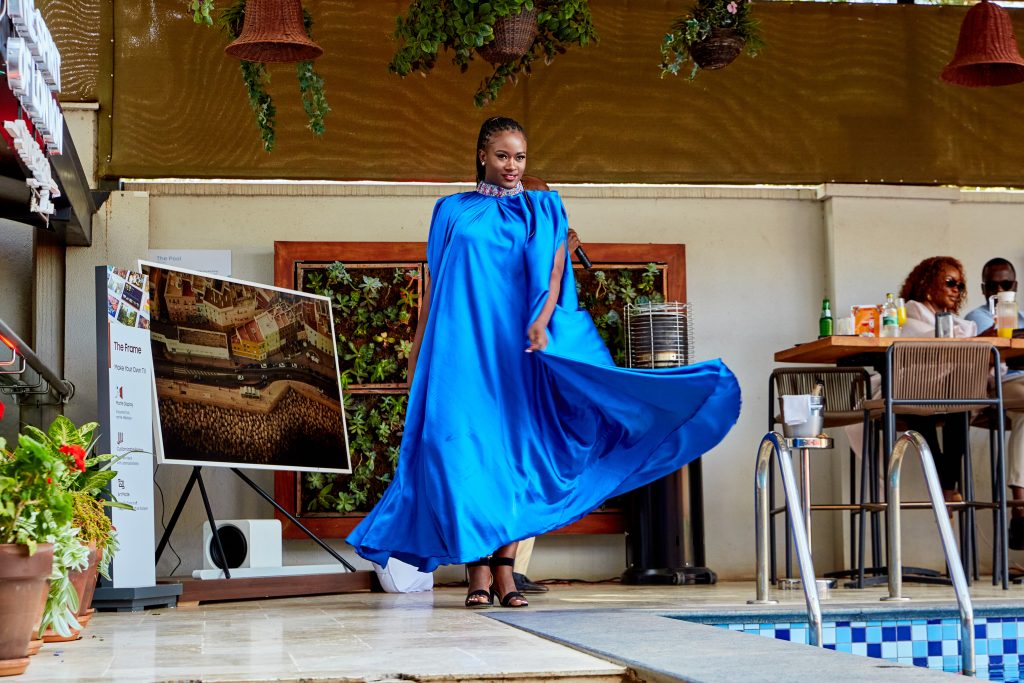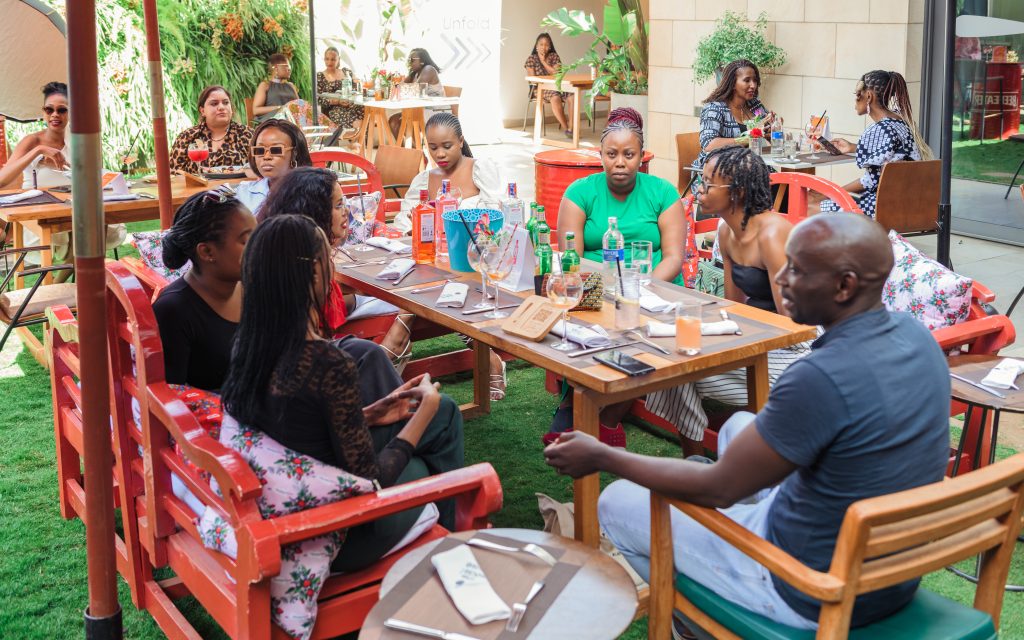 Artfit Africa – Afro-centered Streetwear
Artfit Africa, founded in 2021 by Joshua Nyachieo, is a homegrown fashion brand that produces afro-centered streetwear. The brand is reknown for their African-inspired bold prints on customized t-shirts, shirts, pants, hoodies, etc. for both kids and fashion-forward adults. They produce and print their collections locally.
Artfit offers both ready-to-wear and custom-made options. Their vibrant and bold prints represent different aspects of traditional African style and modern pop style. The brand is a favorite for both Kenyan and African Audiences.
Instagram: @artfit.africa
Website: www.artfitapparels.shop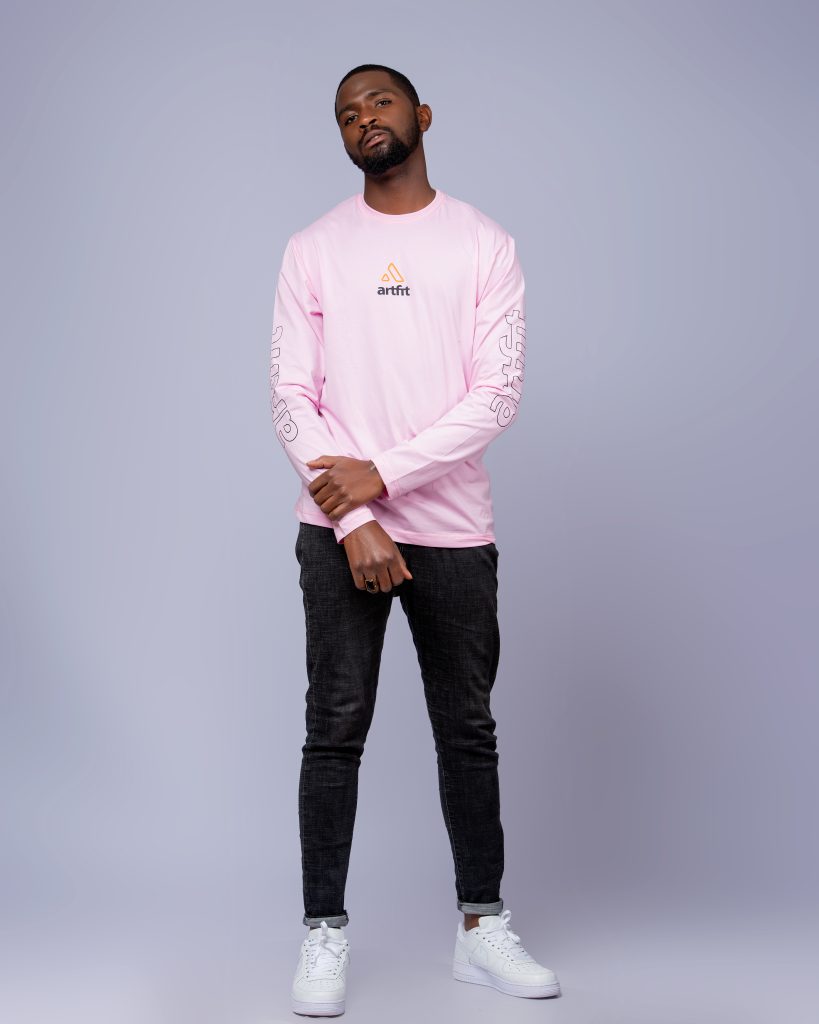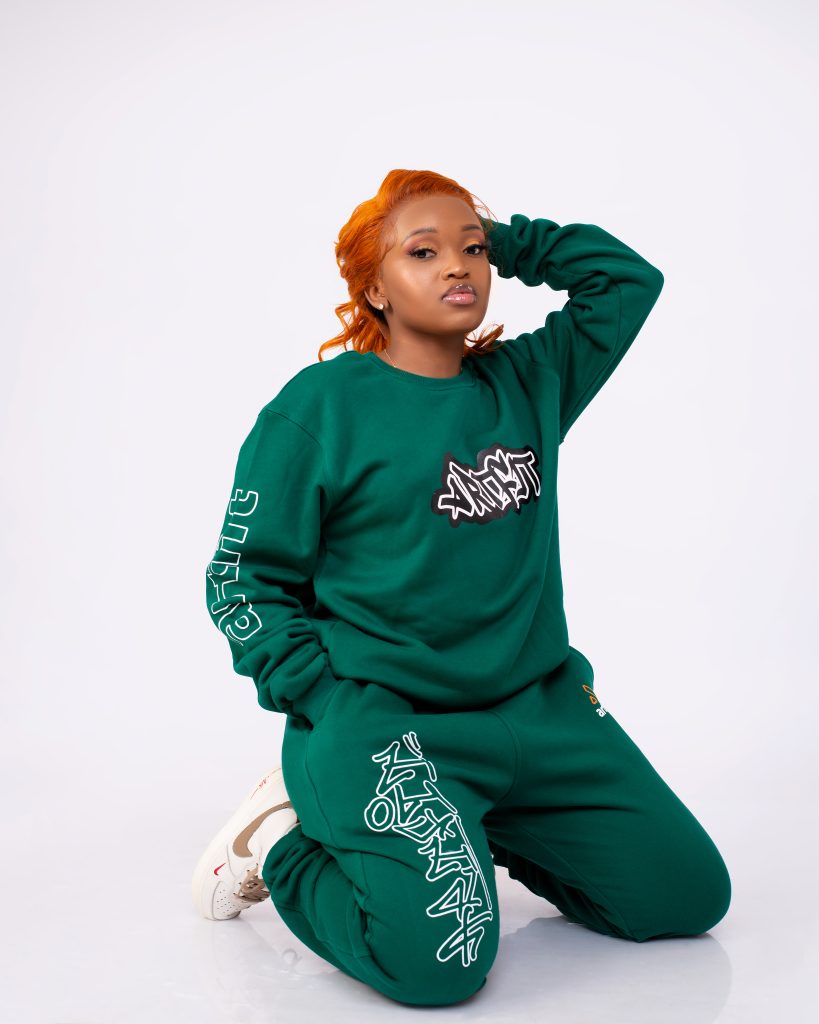 Zamara Graduate Induction Personal Branding
Earlier this month Connie trained young graduates of the Zamara Induction Program on the importance of Branding. Key topics covered during the training include the importance of first impressions, building a personal brand and grooming. There was a practical session on key factors to consider when creating a capsule wardrobe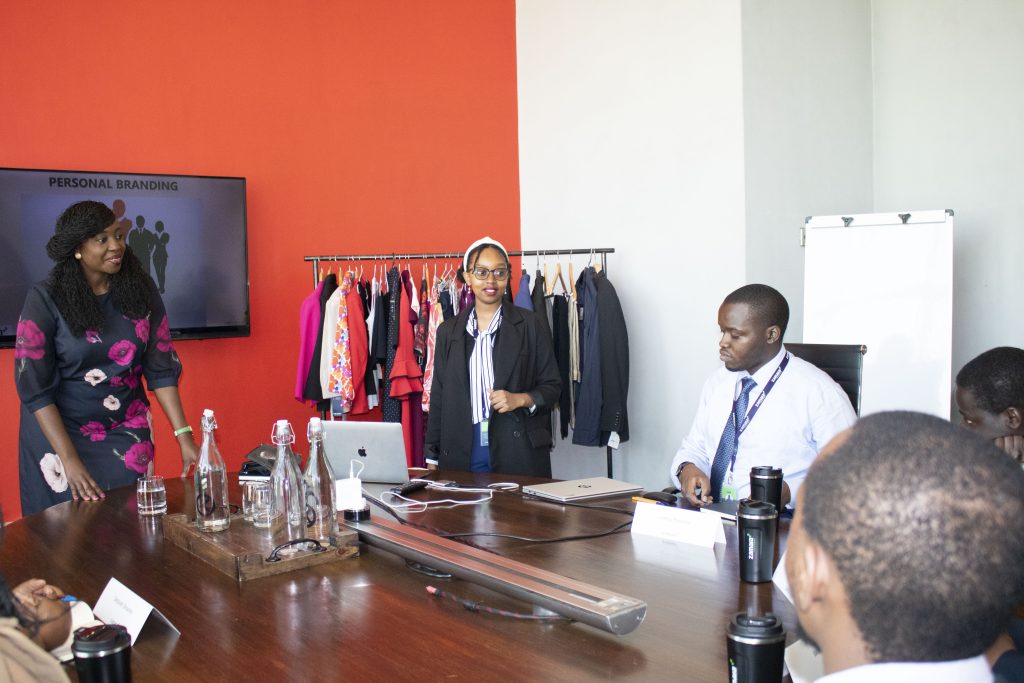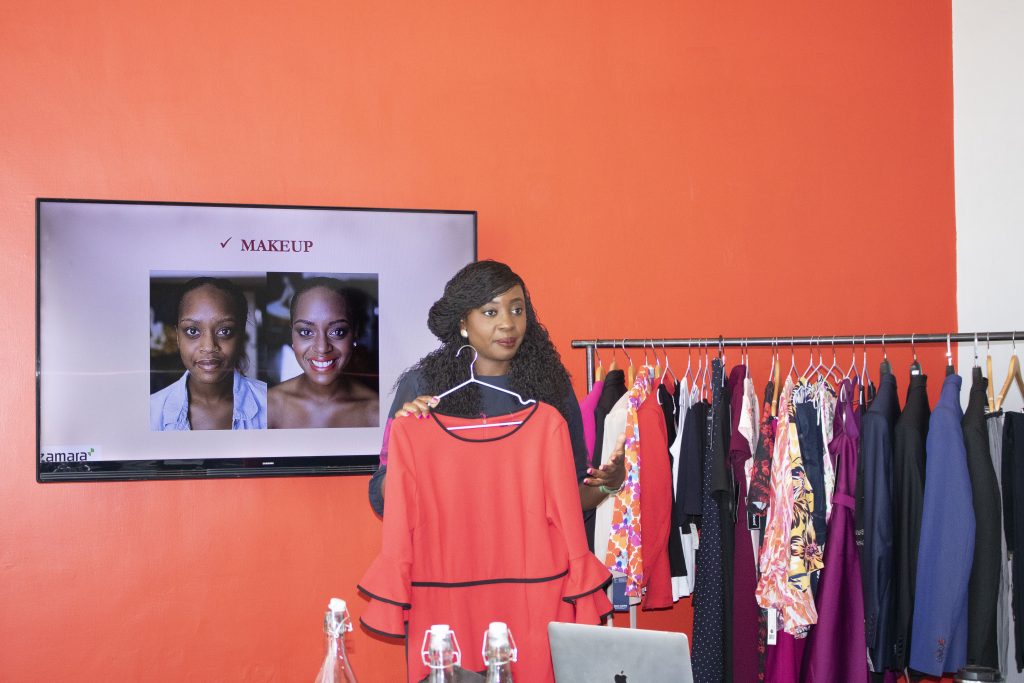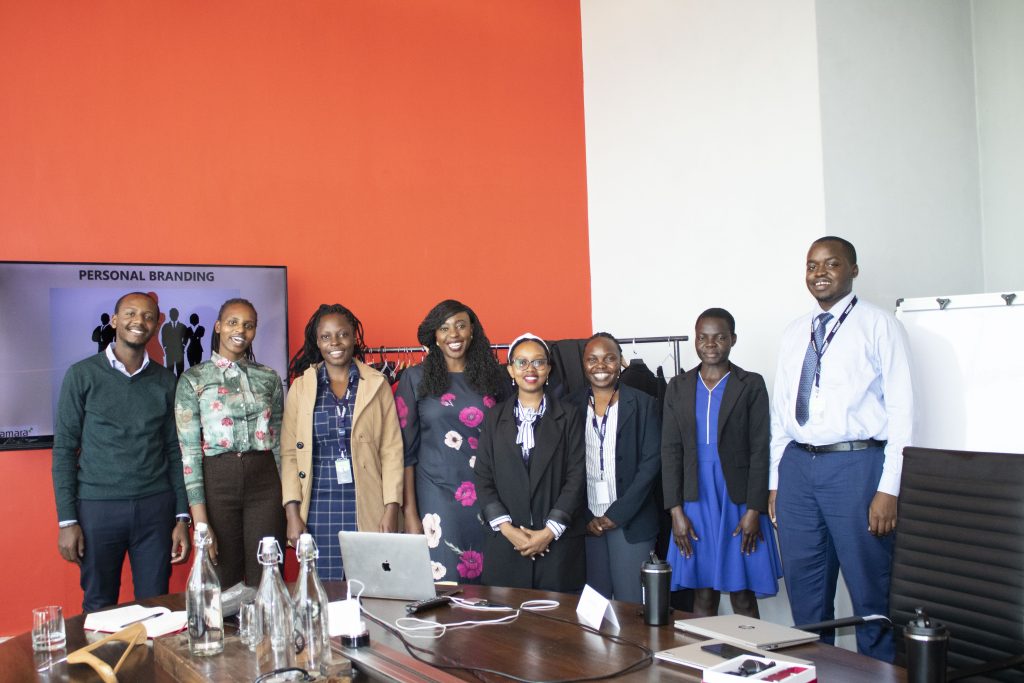 Magical Kenya Travel Expo – "Rediscover the Magic'
Magical Kenya Travel Expo hosted by The Kenya Tourism Board is one of the largest tourism and travel fairs in the region and that brings together global tourism leaders, buyers, and sellers. Due to the pandemic for the last 2 years the event was held virtually but this year the event was held at Bomas of Kenya from October 5th to the 7th.
On October 4th, there was an opening cocktail that hosted guests from across the world. The Chief Guest was Hon Najib Balala Minister for Tourism. Also in attendance were Chairperson of Kenya Tourism Board Joanne Mwangi Yelbert, CEO of Kenya Tourism Board Betty Radier, and Marketing Advisor of Ministry of Tourism &Wildlife Fatma Muses amongst other dignitaries.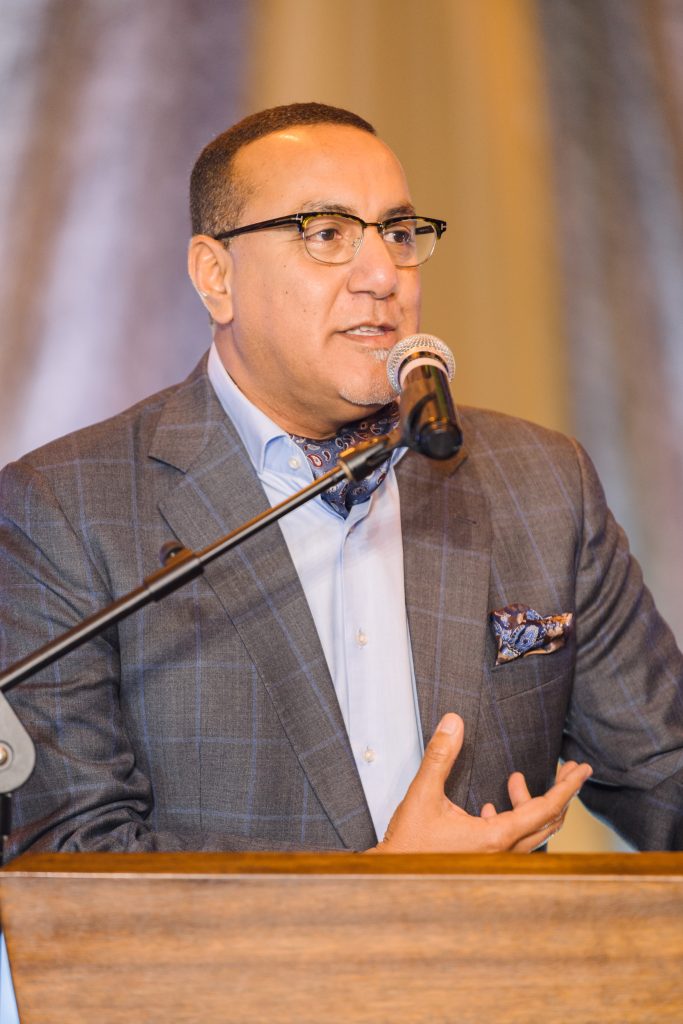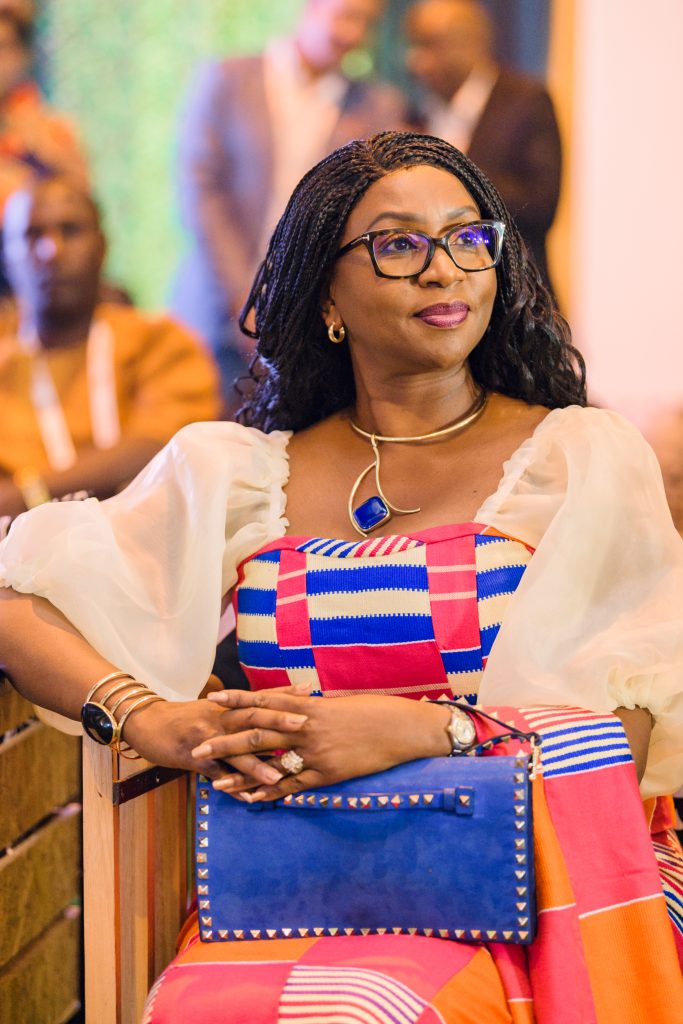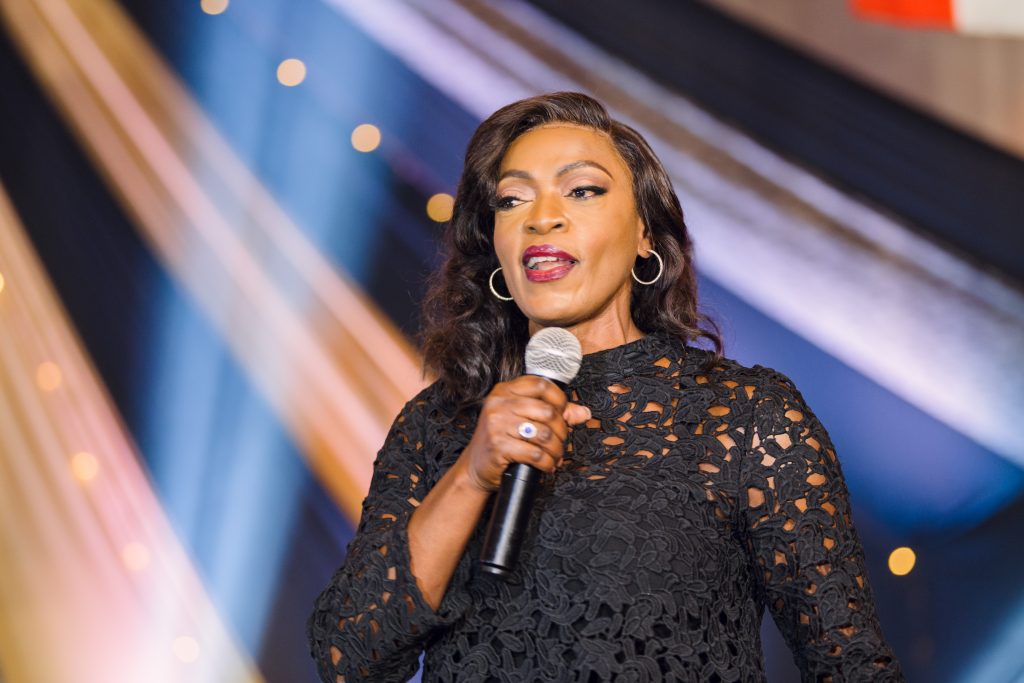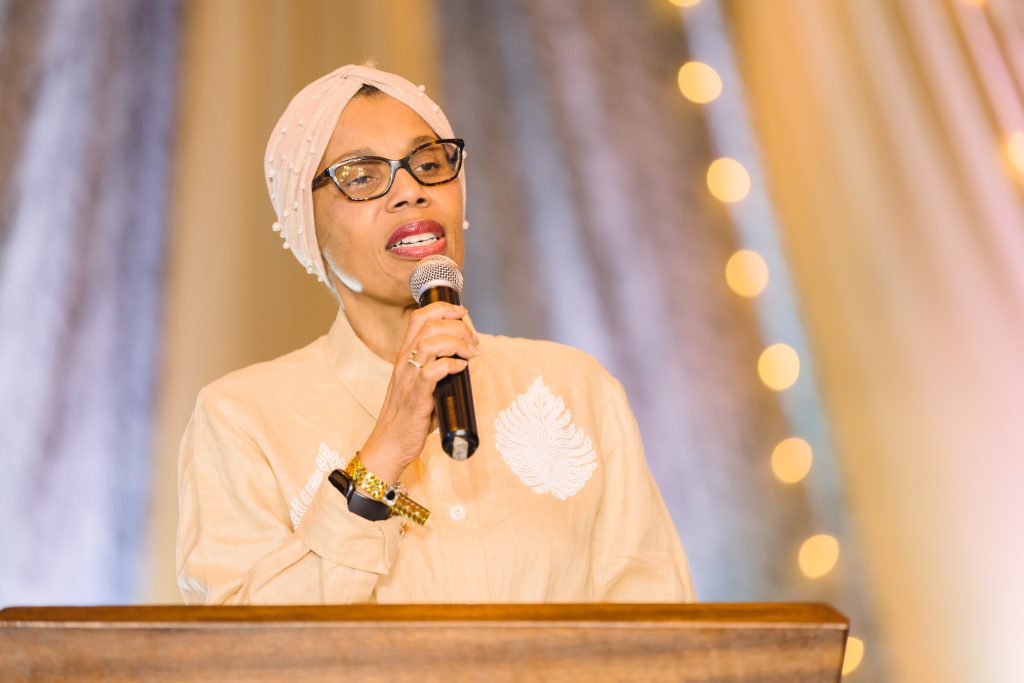 For the first time ever, the event hosted a fashion show celebrating #MadeInKenya curated by Connie Aluoch. The designers showcased were women's wear designers Aulgah Nato, Mambo Pambo and unisex brand Boguk. All looks were accessorized by jewelry designer Zanta Adeyde and the Designers sold their collections at their Pop Up Retail Section at the Expo.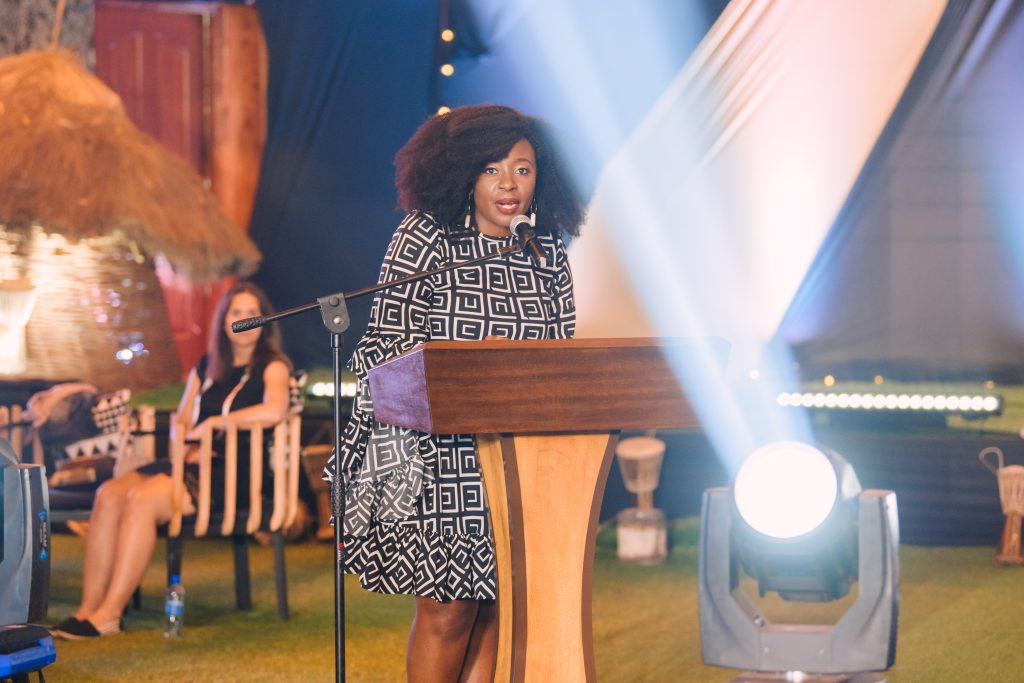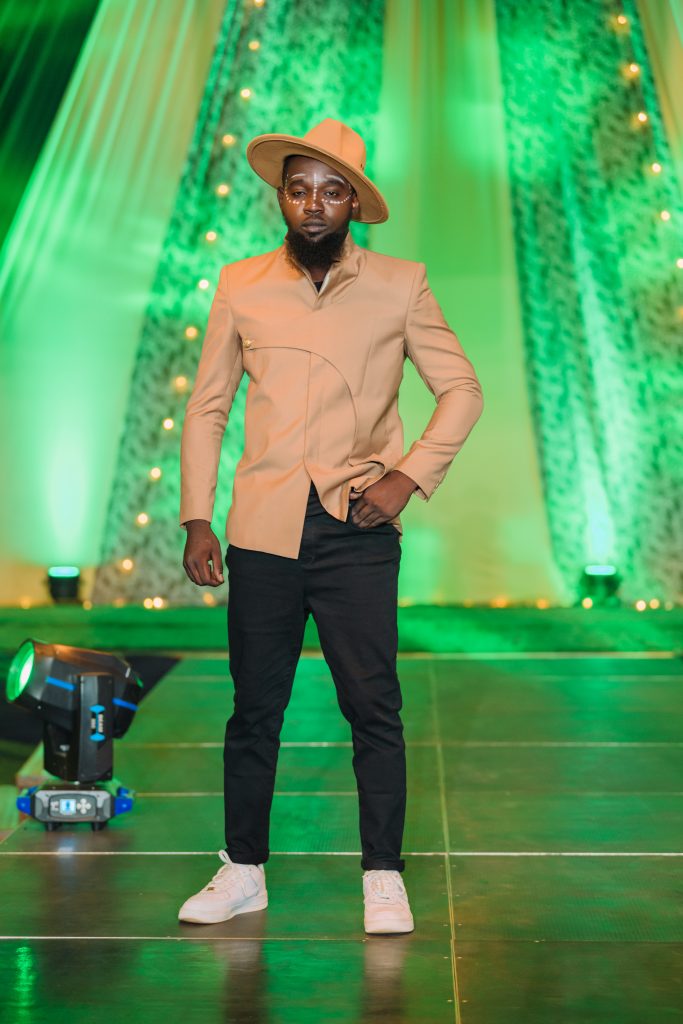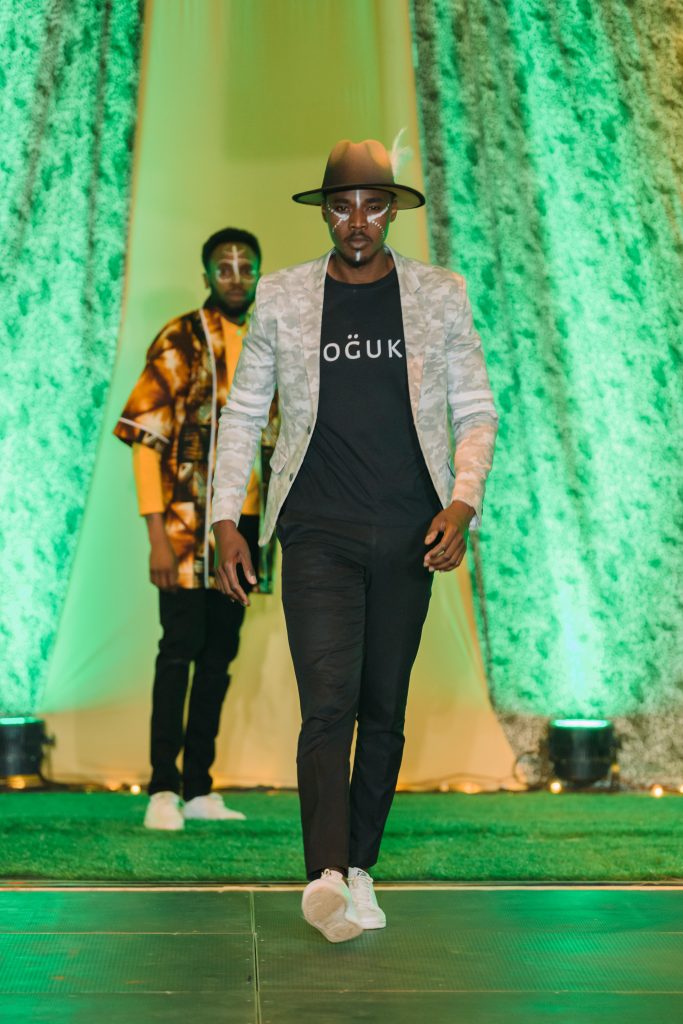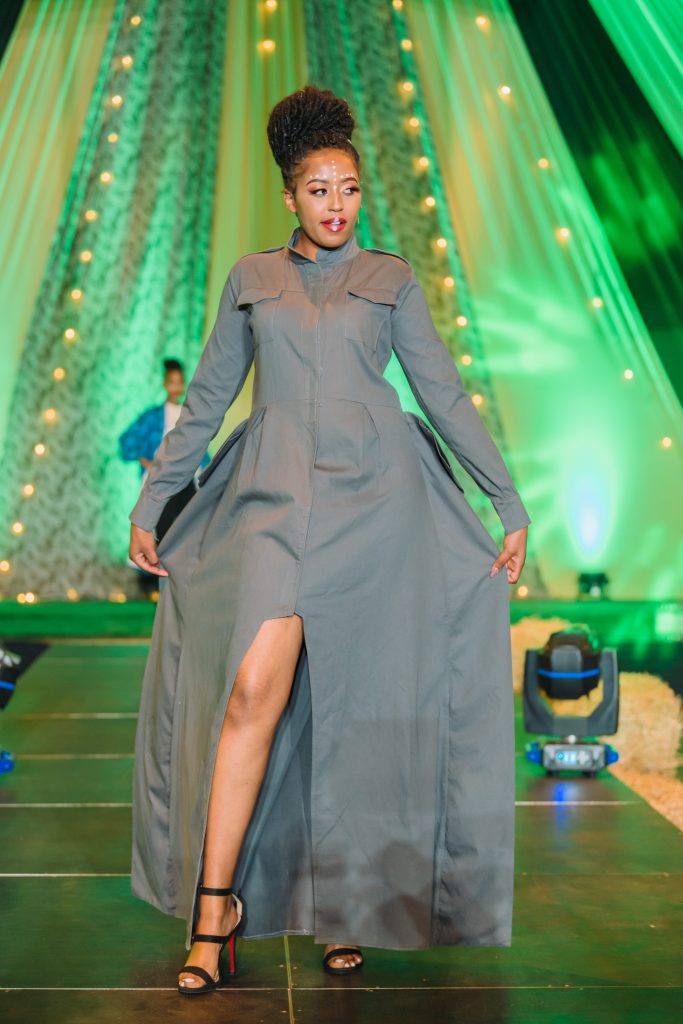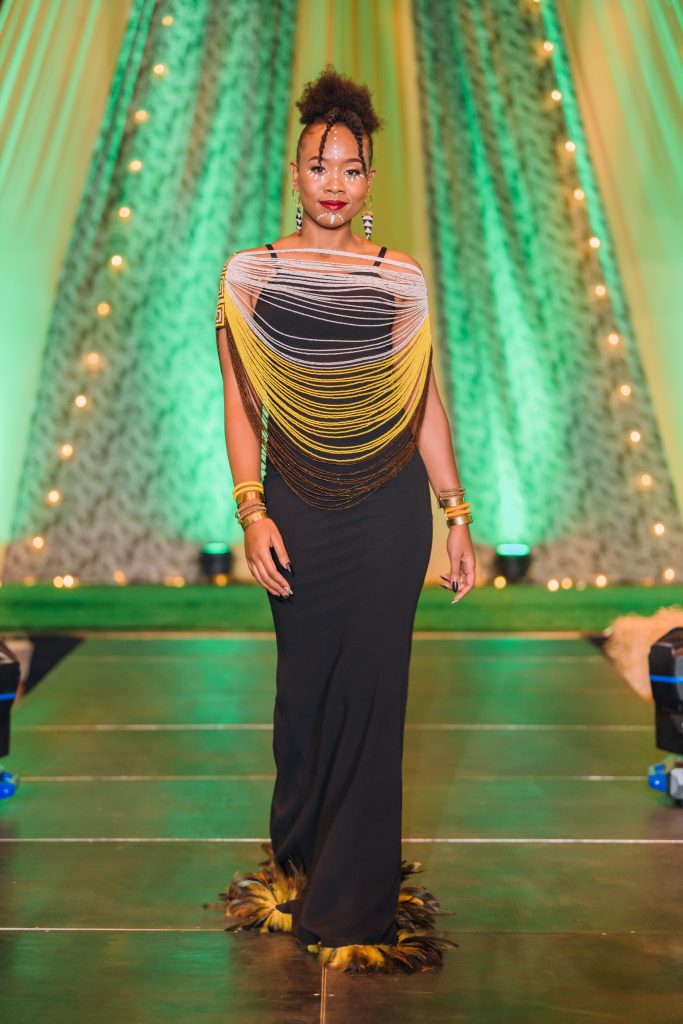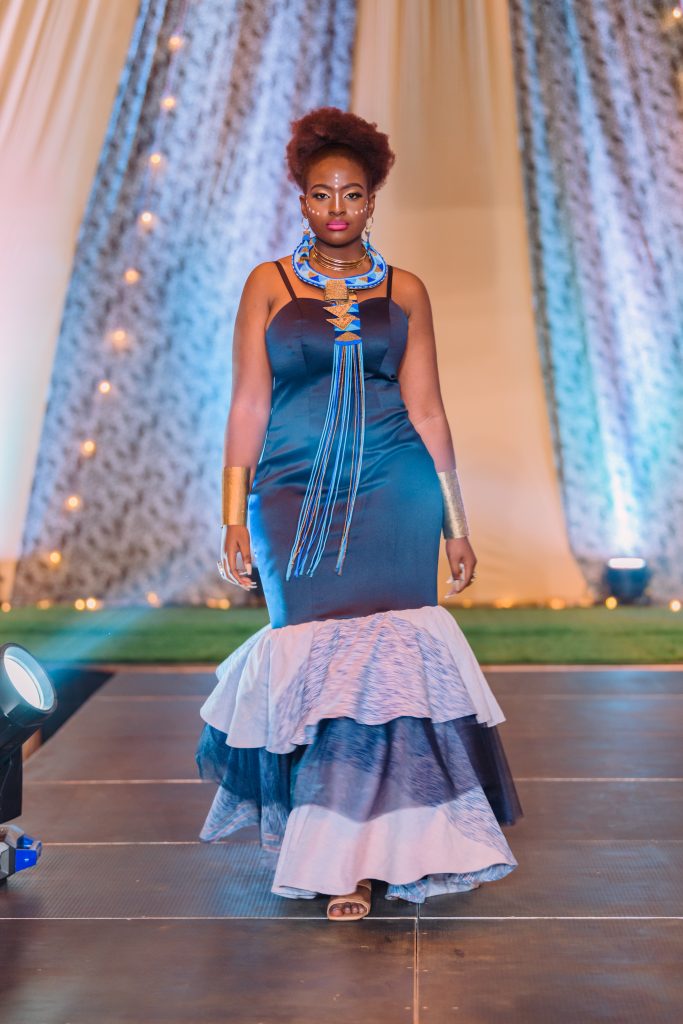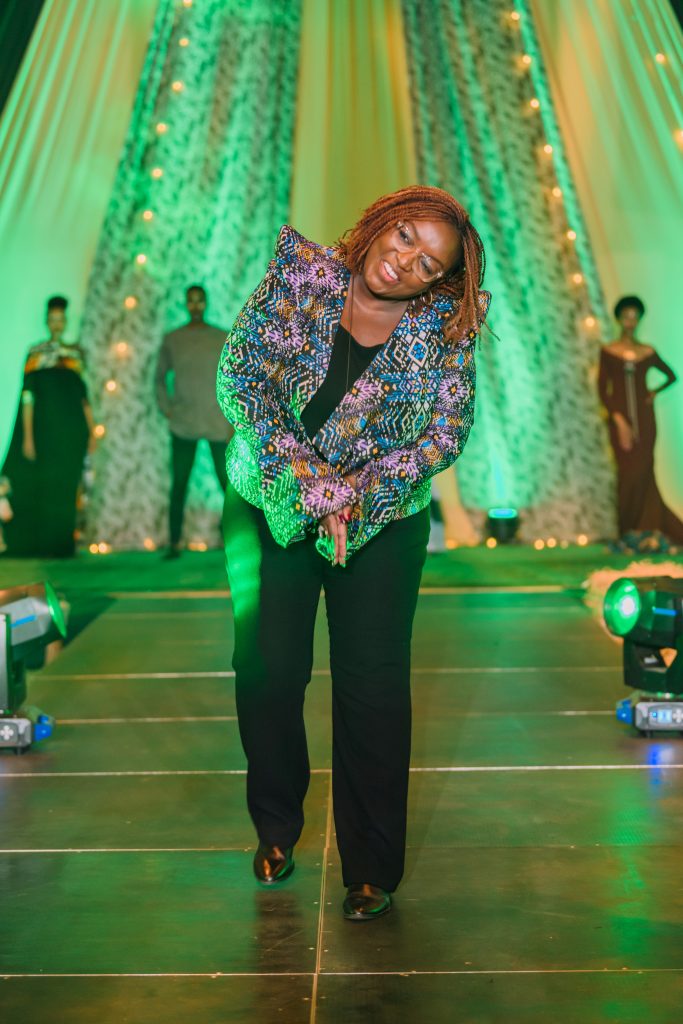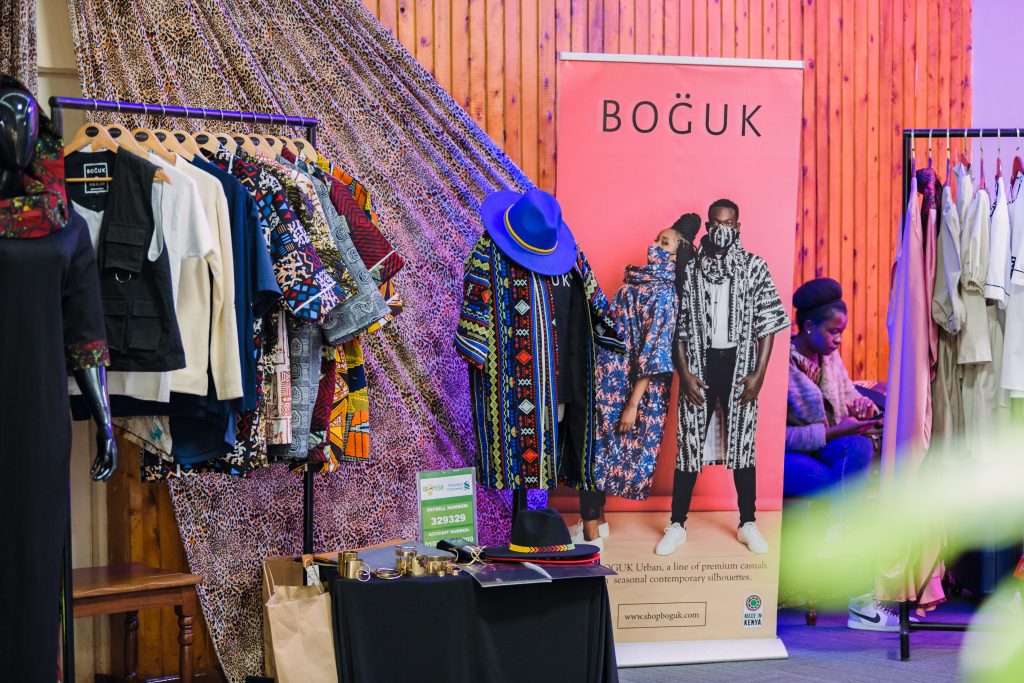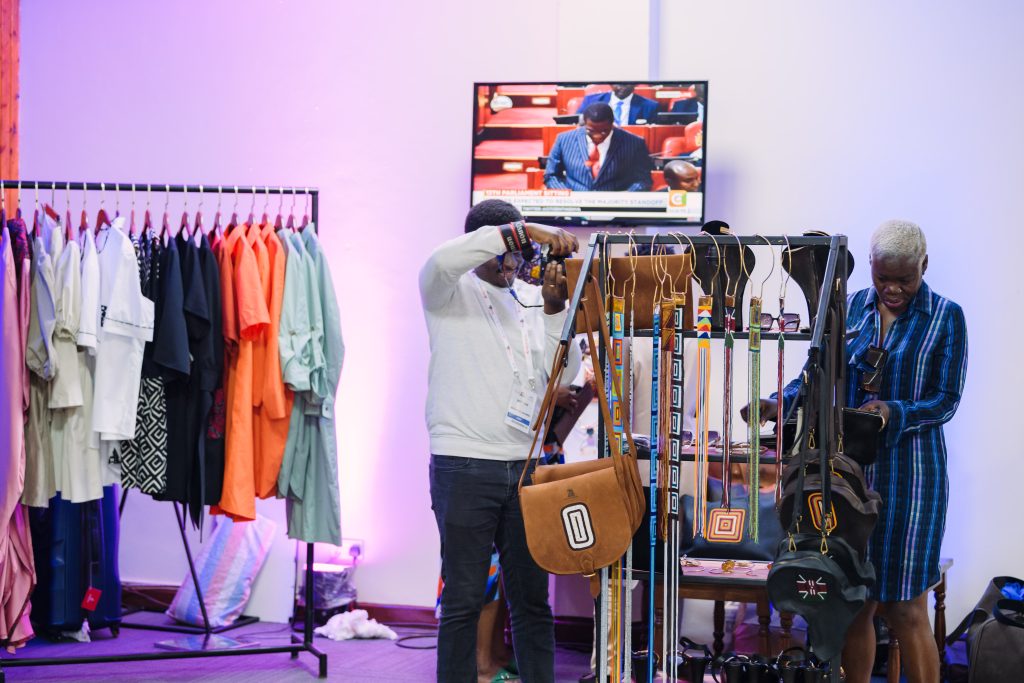 Zamara Group – Personal Branding & Executive PresenceTraining
We had an interactive session training  the Senior Managers and Advisors of Zamara Group on the importance of building a strong Personal Brand and developing  Executive Presence as leaders. Key topics covered were The impact of first Impressions  and  the  7Cs of Executive Presence.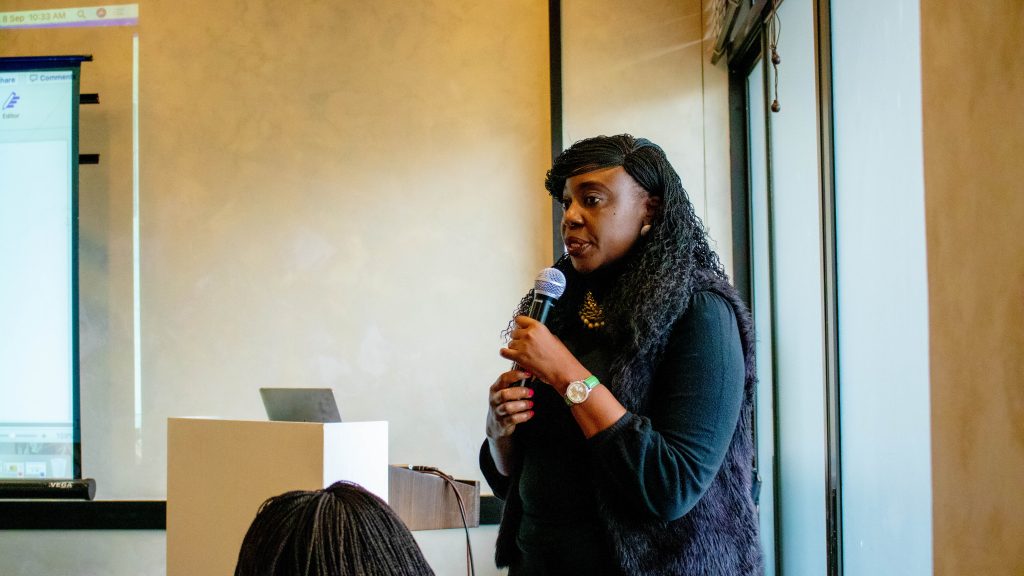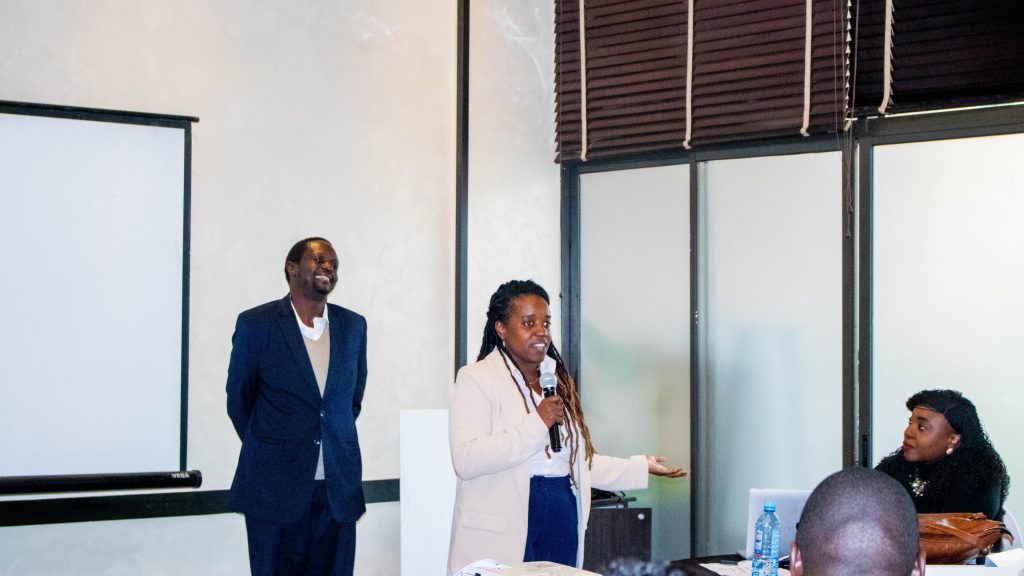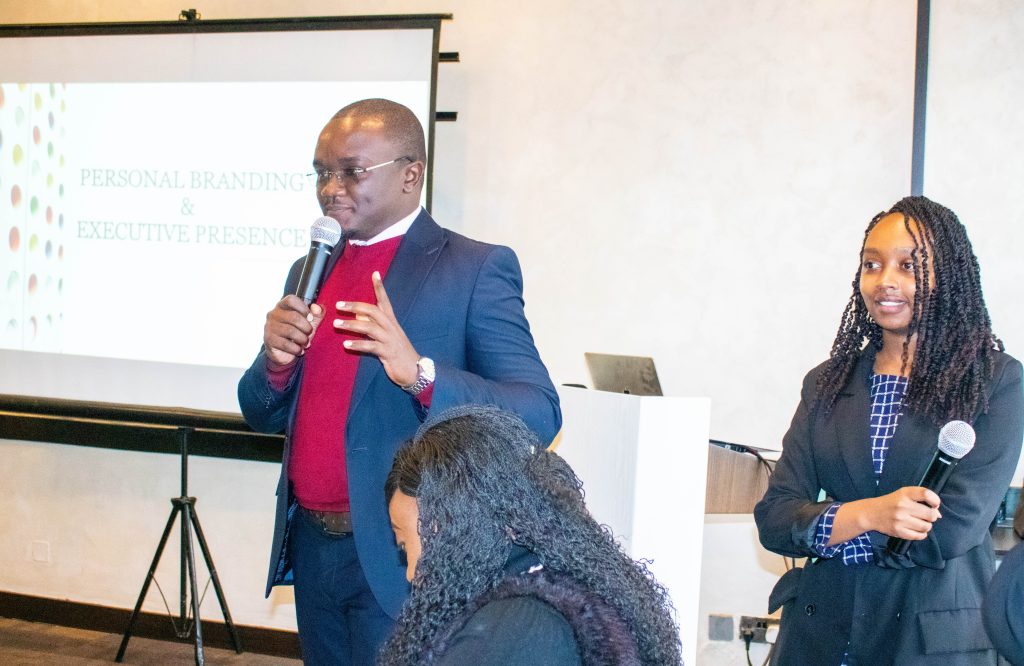 Emeka Suits – The Epitome of Sustainability 
Emeka Suits refers to itself as a black and green lifestyle enterprise. Black, because it is black-owned, black-made, and created to empower African industries. Green, because it uses up-cycled materials, aims for a waste-free production chain and explores new ideas of sustainability. Founded by Sydney Emeka Nwakanma, the business has its roots in Africa with production taking place in West and East Africa, especially in our own Kibera slums.
Emeka Suits sources its fabrics from Mitumba Markets and create new pieces of clothing from curtains or bed sheets that they then turn into suits, hats, and bags in limited collections.
Instagram: @emeka_suits
Website: emeka-suits.com/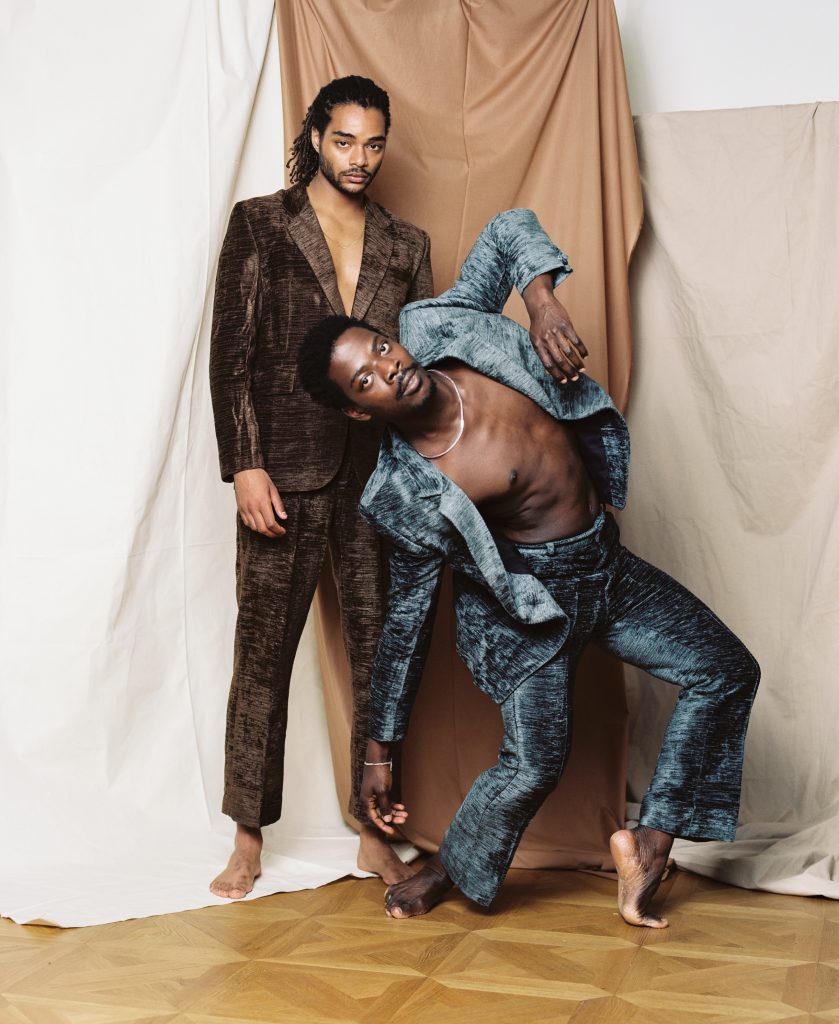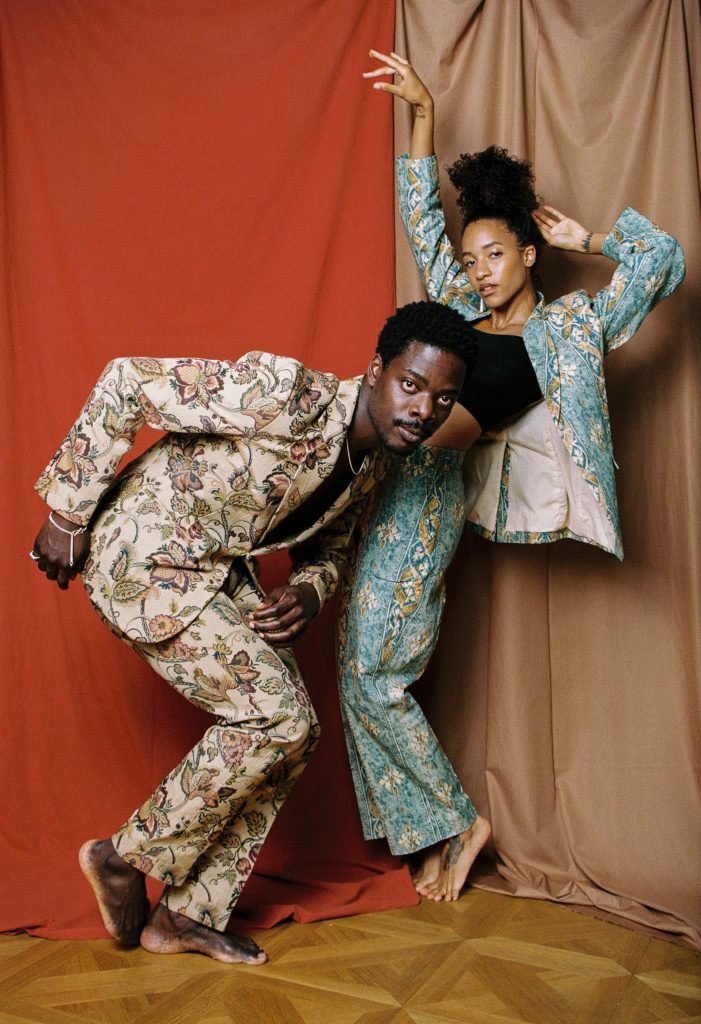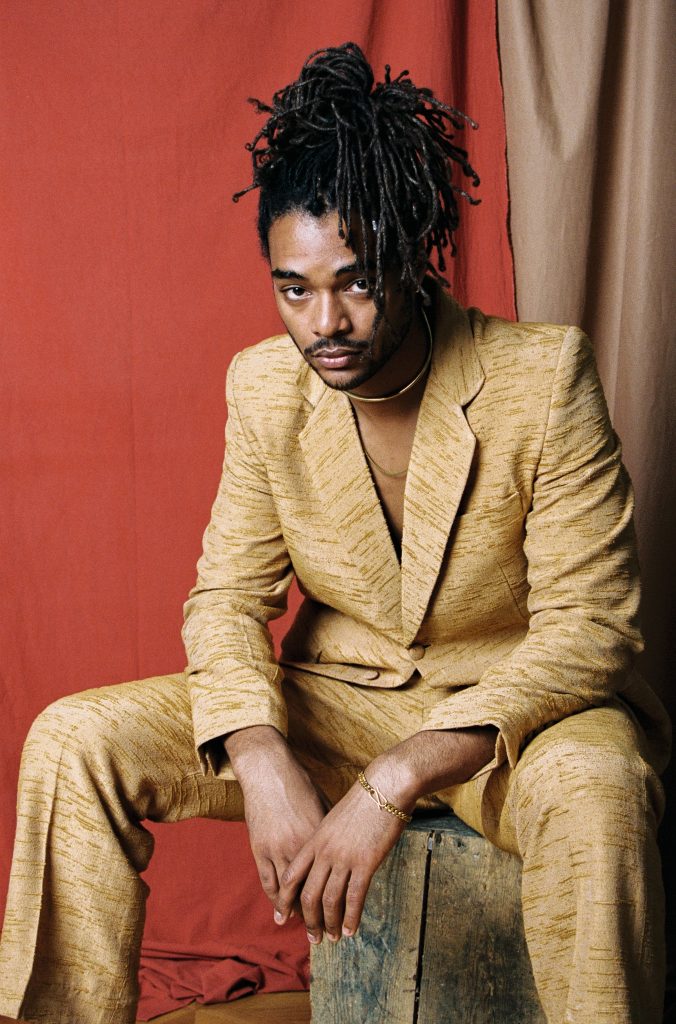 Olisa Kenya – Knitwear at its Best
Olisa Kenya is a knitwear design label whose visual language puts a strong emphasis on color, pattern, craftsmanship, and materiality. Heavily inspired by the vibrancy of the African lifestyle, Olisa Kenya is a celebration of textile traditions. The designer, Akoth Otieno, is a self-taught knitter who created the brand out of a basic need to bring a fresh take on a basic uncomplicated wardrobe.
Instagram: @olisakenya
Enquiries: studio@olisakenya.com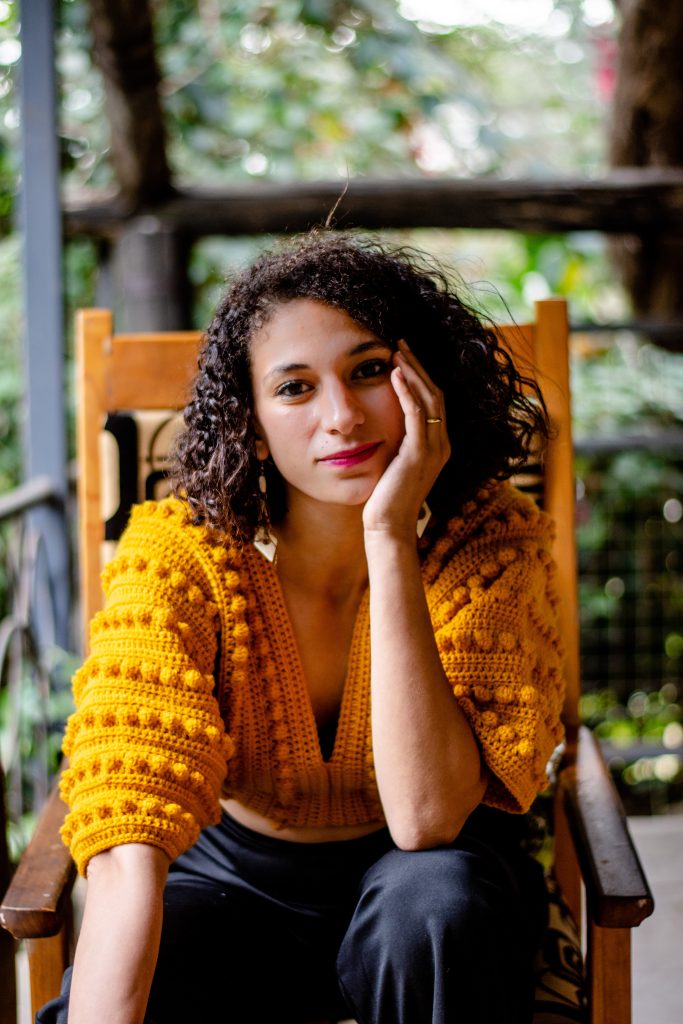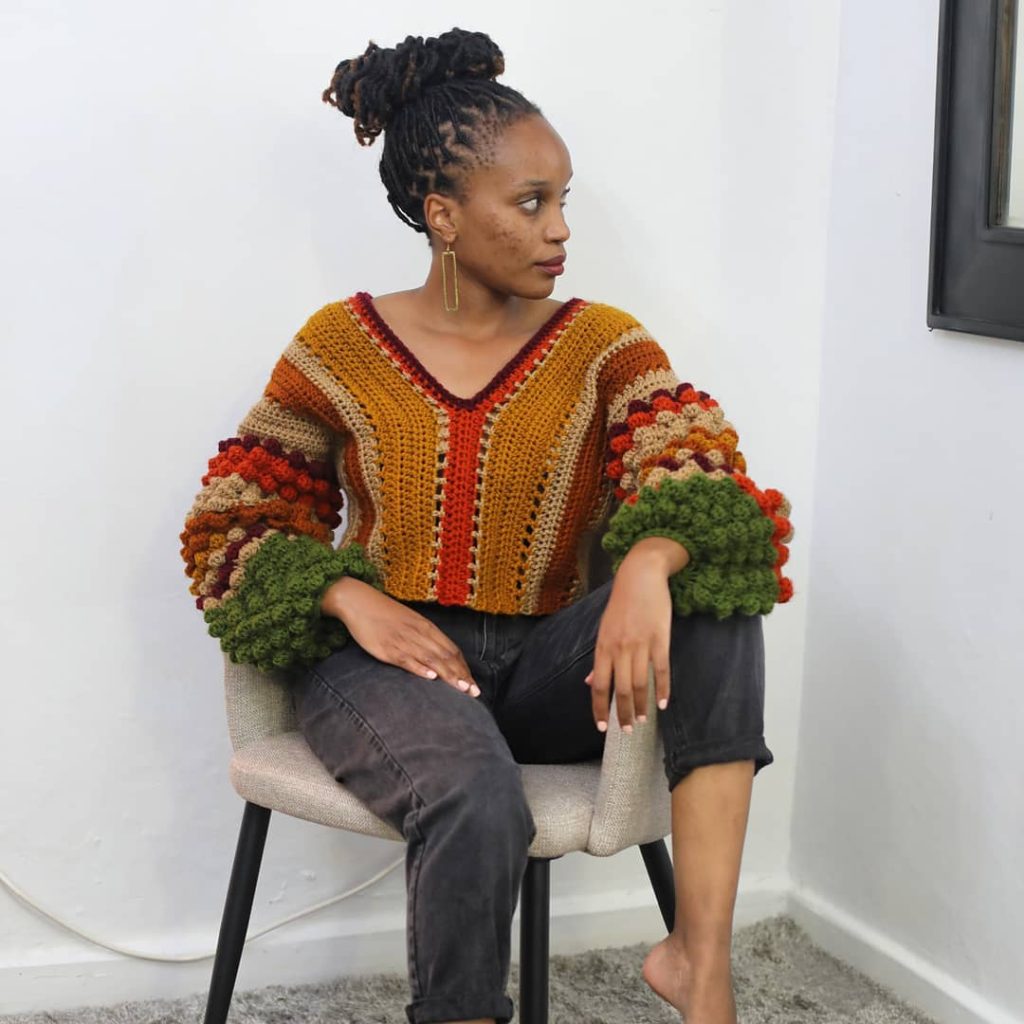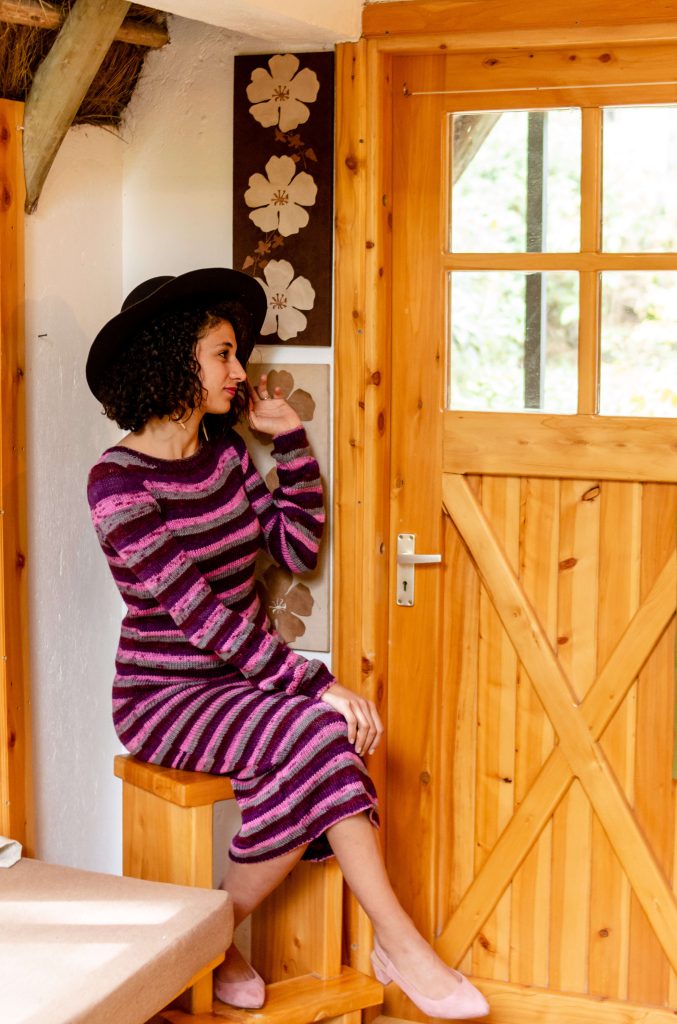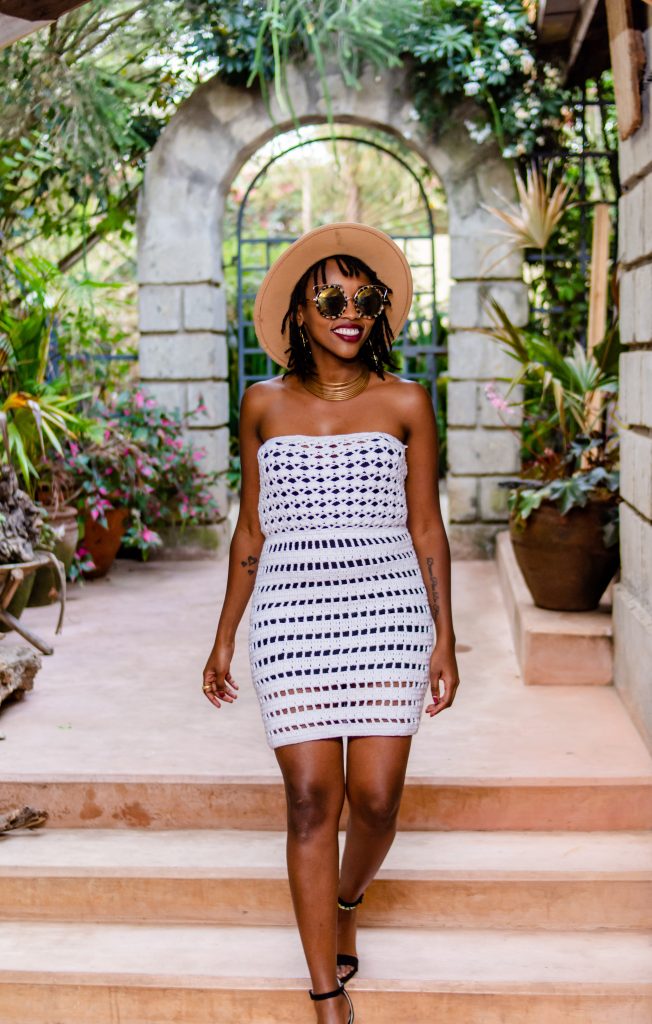 Deepa Dosaja – Ethics and Beauty Combined 
Deepa Dosaja is a leading fashion designer with international recognition and she uses her platform to speak about the impact fashion has on the environment and the fashion community. Her collections are known for their elegance and playfulness with the signature stunning color combinations, embroidery, and hand-painted flowers seen throughout.
From its earliest days, Deepa Dosaja Limited (DDL) has been founded on the twin pillars of ethics and beauty. The DDL brand has always believed in producing sustainable environmentally friendly clothes and is proud to have created constant employment for its artisans.
Instagram: @deepa.dosaja
Website: www.deepadosaja.com
Located in Nairobi at Old Loresho Shopping Centre, Loresho Ridge.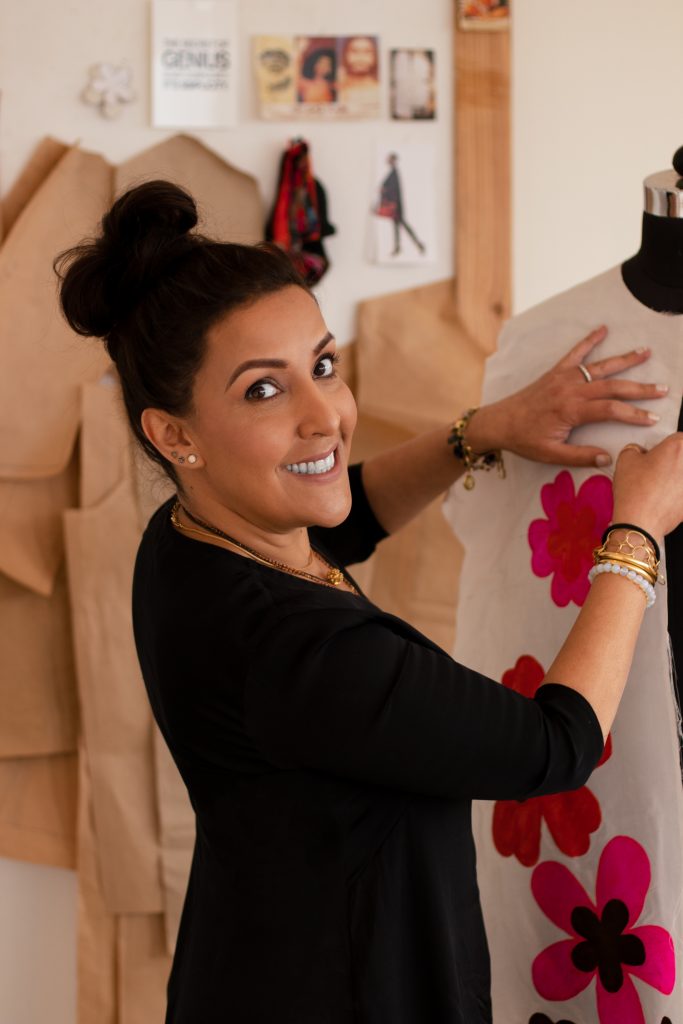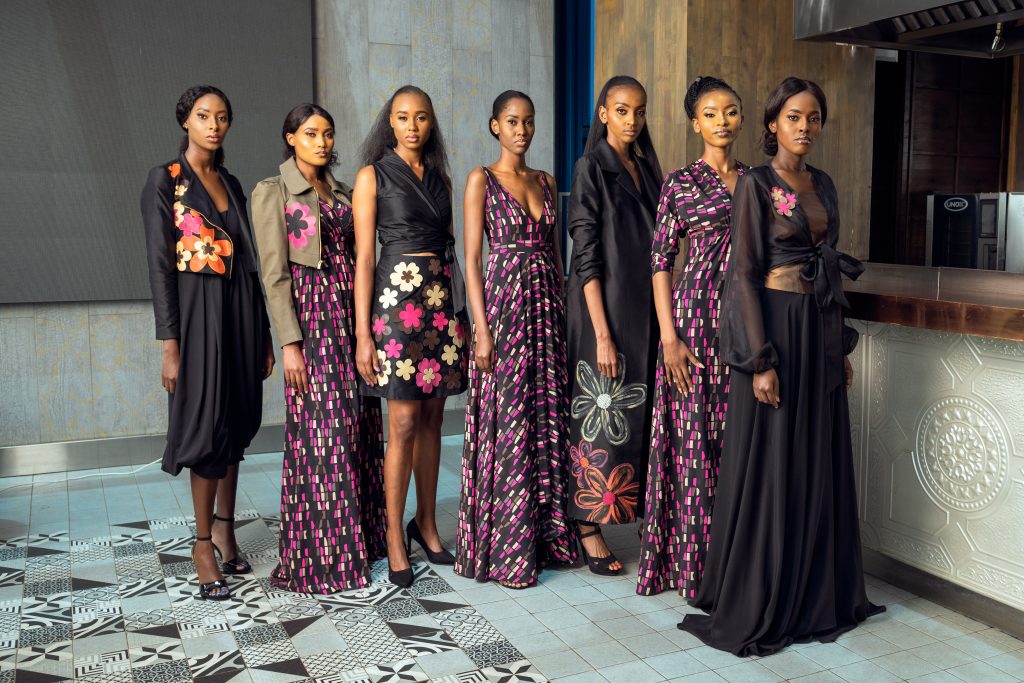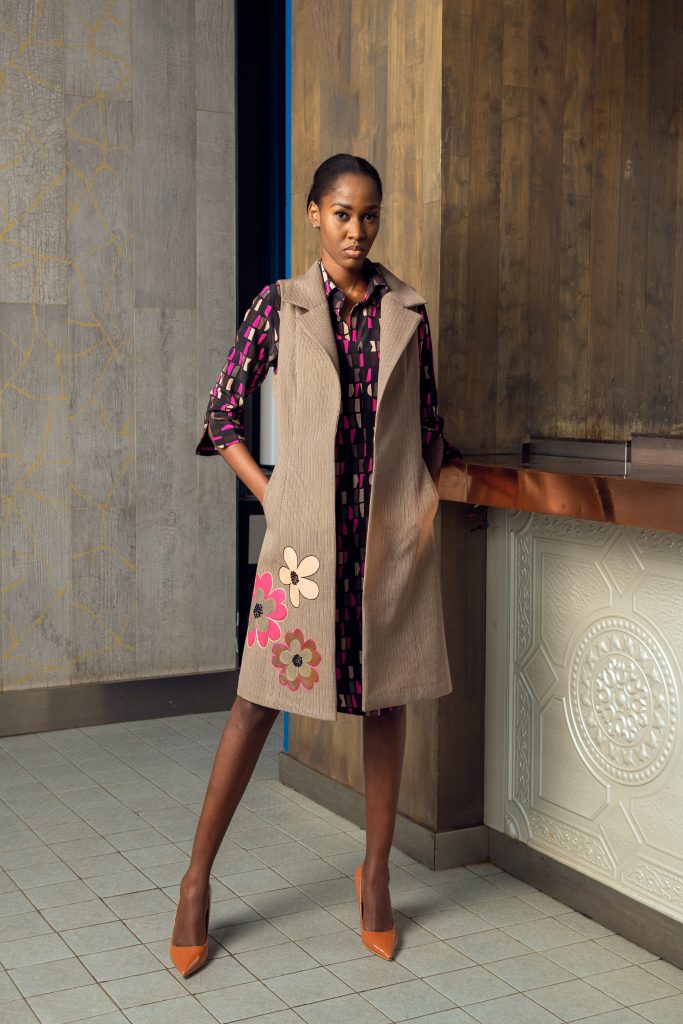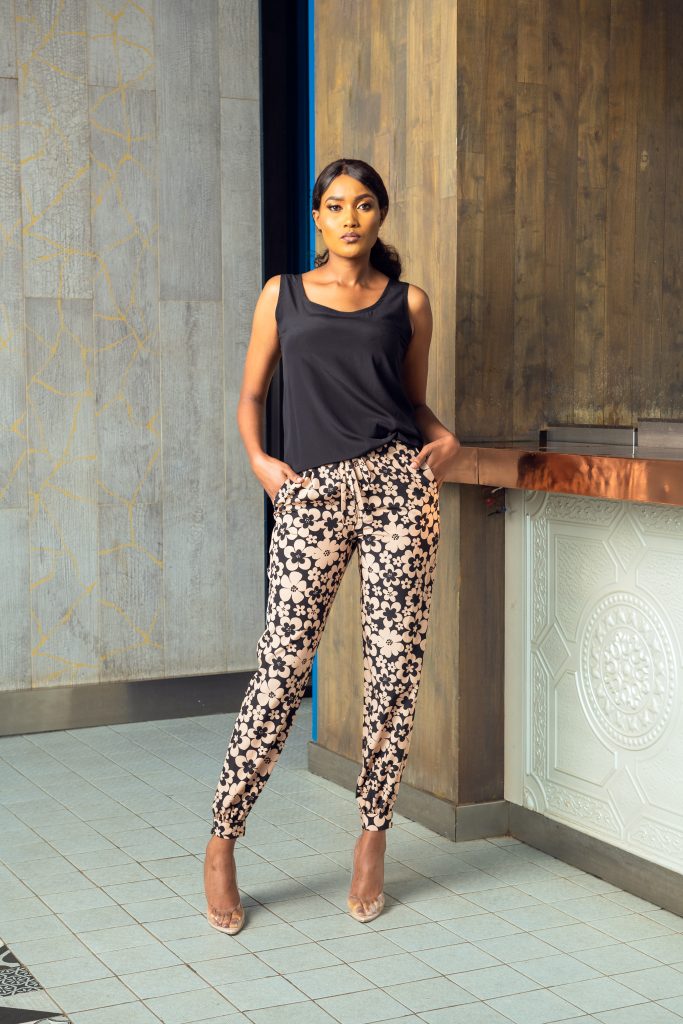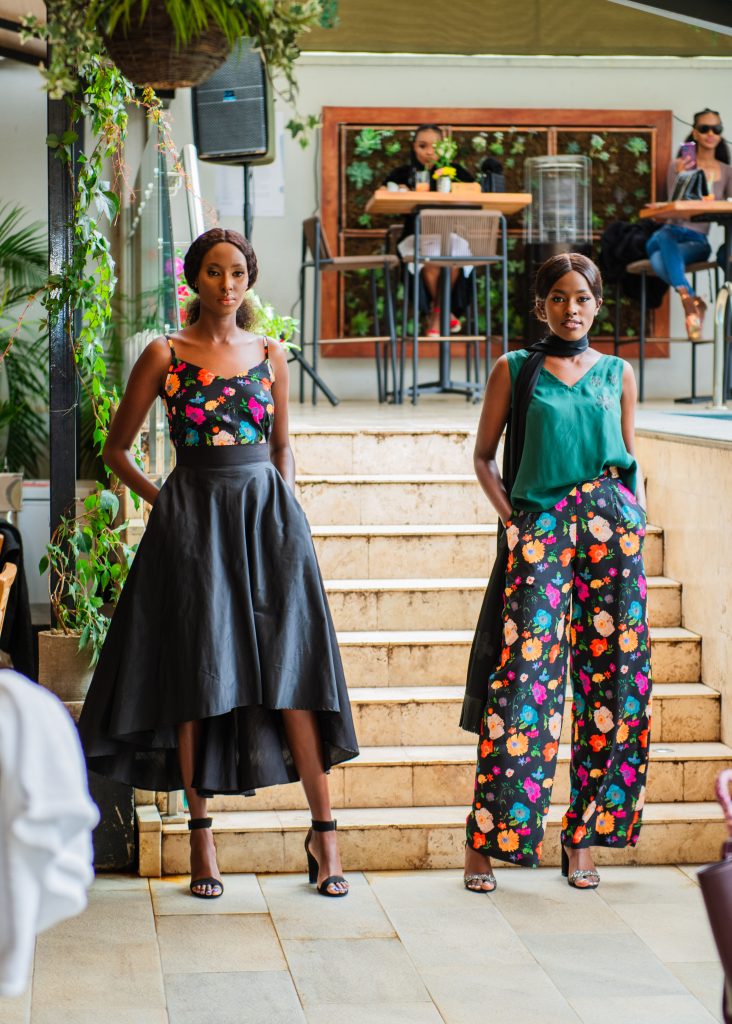 Lilabare – Purposefully Made Clothing
Lilabare, based in Nairobi, Kenya is a clothing brand that uses traceable, natural & handcrafted materials to create versatile designs for the mindful individual. LilaBare's styles are inherently sustainable for the wearer and they make clothes for people who appreciate the ever-increasing value of purposefully made clothing.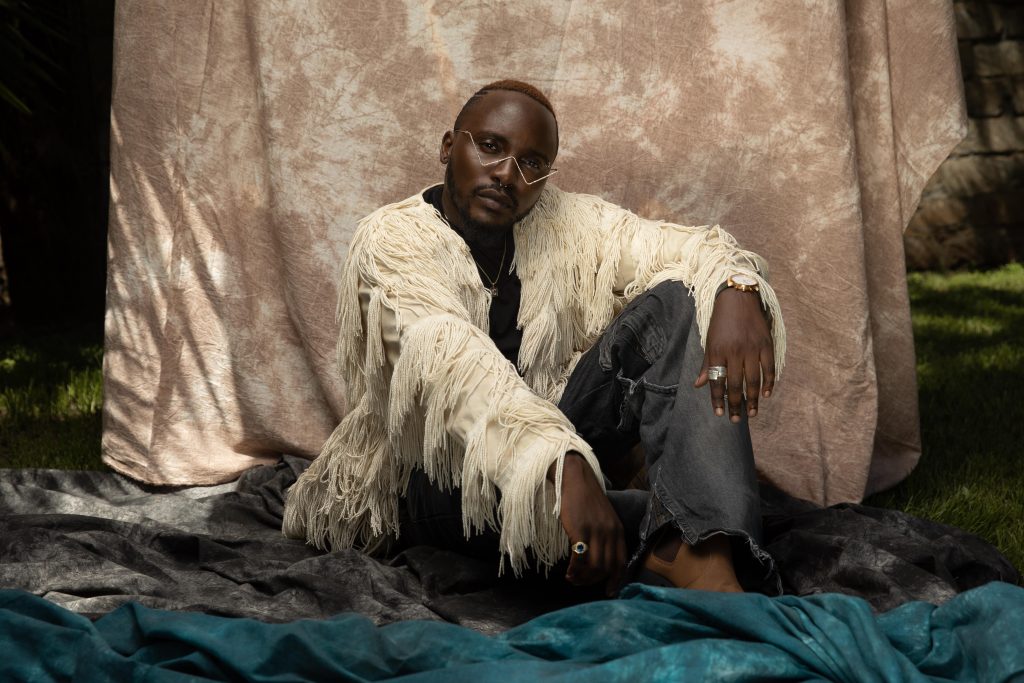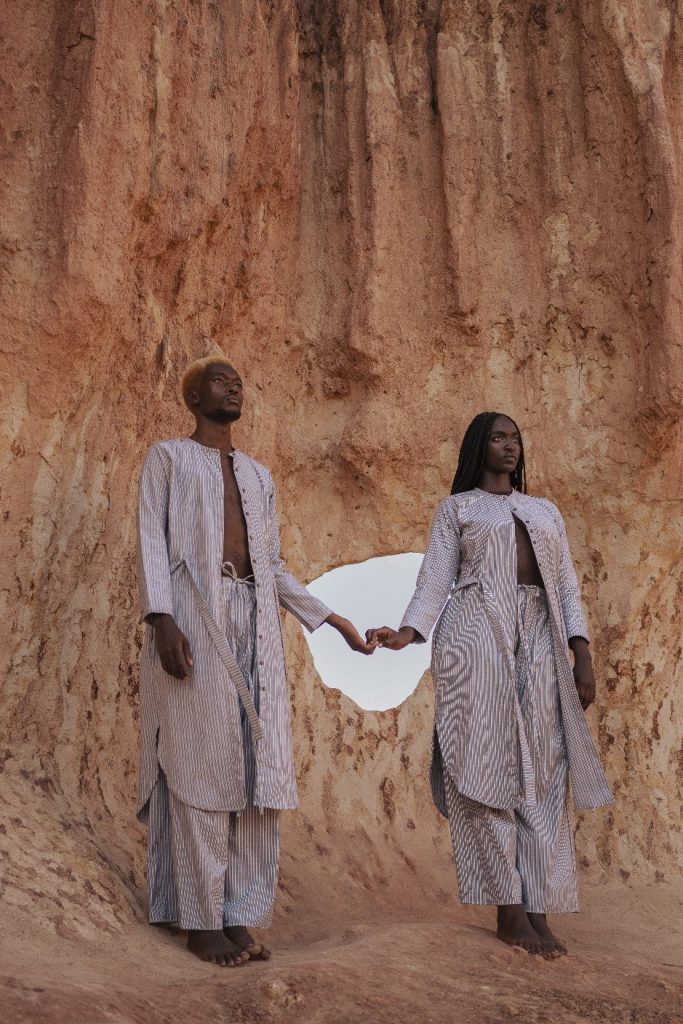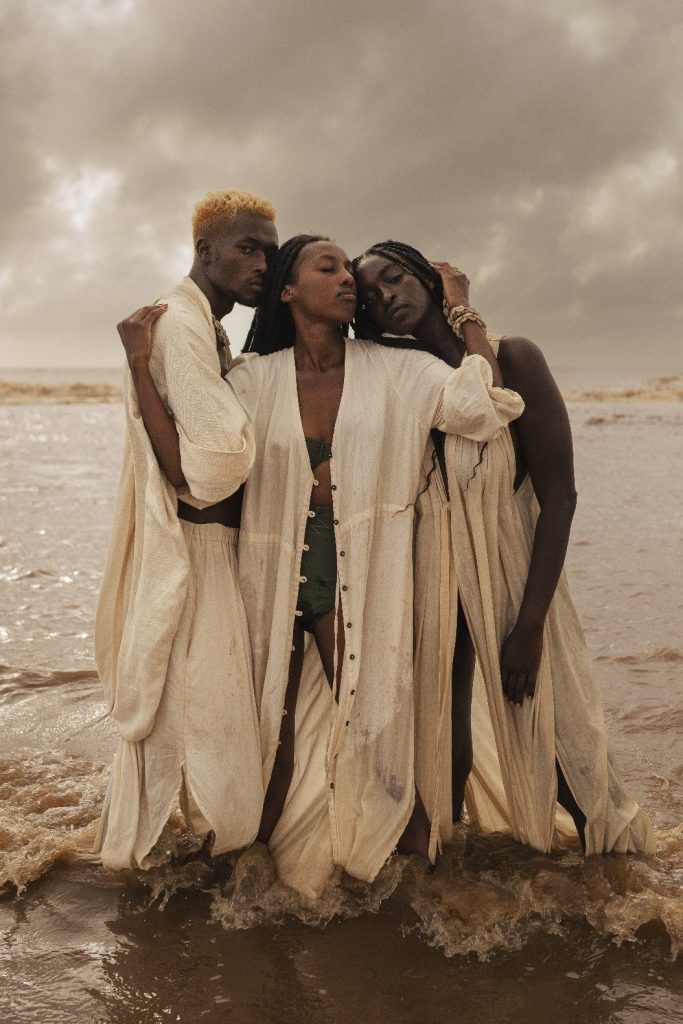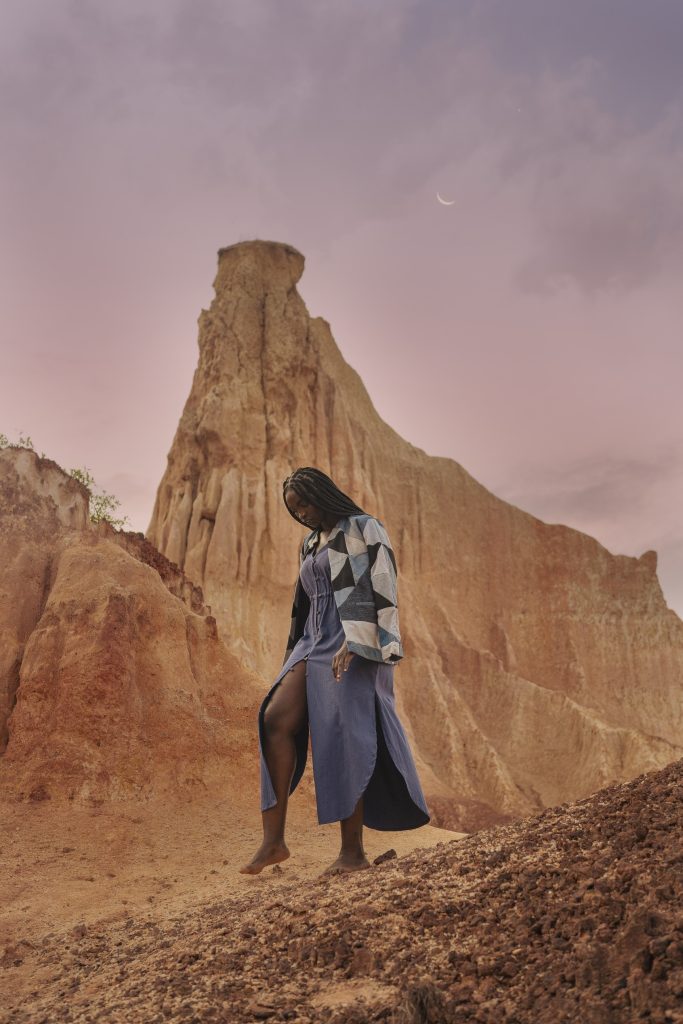 Training on Personal Branding & Fine Dining Etiquette with Diageo Brand Ambassadors
Connie Aluoch in partnership with Victoria Mulu-Munywoki  conducted a training on Personal Branding and Fine Dining Etiquette. Victoria is the first Kenyan Native Sommelier with over 10 years of experience. The trainees represent the various range of Diageo products.   
Key topics covered by Connie included First Impressions, Grooming, Brand Reputation and Brand Communication
Victoria's had a practical session on the Fine Dining Etiquette and highlighted key rules that must be observed during fine dining.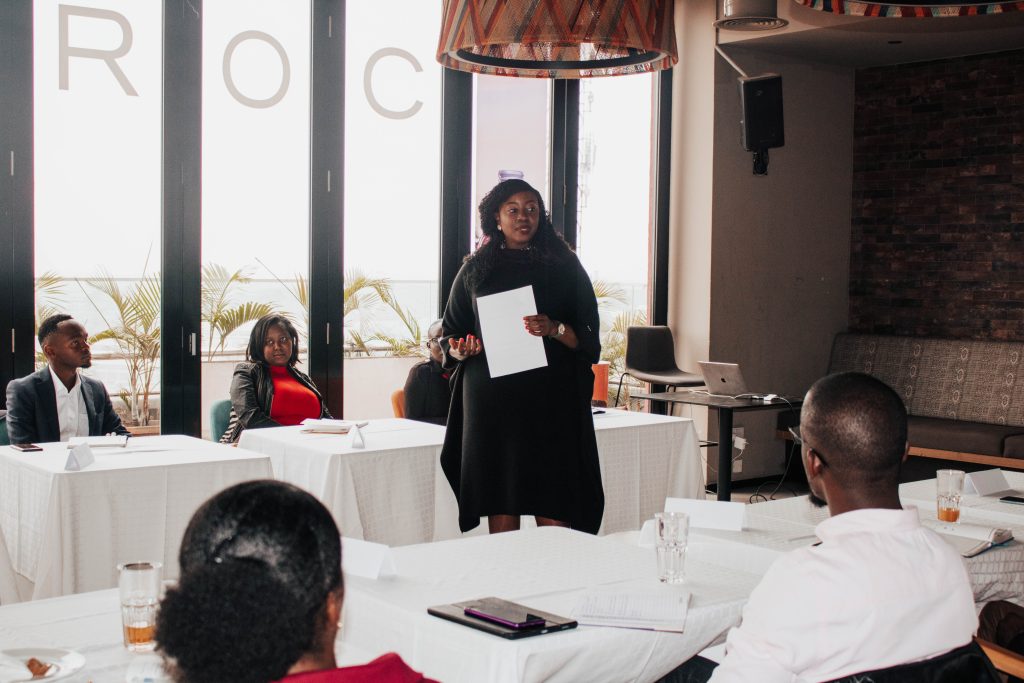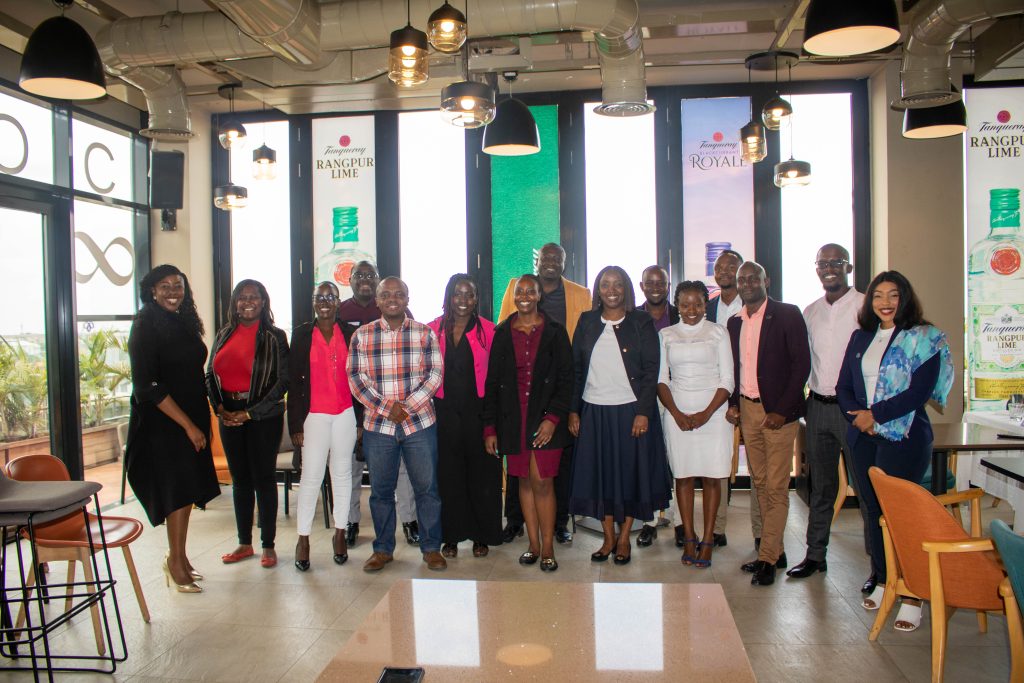 Creative Styling Class at United States International University (USIU)
The main goal of Creative Styling is to equip the students with skills on how to select costumes and accessories for film characters based on a script. The session covered both theoretical and practical aspects of creative styling.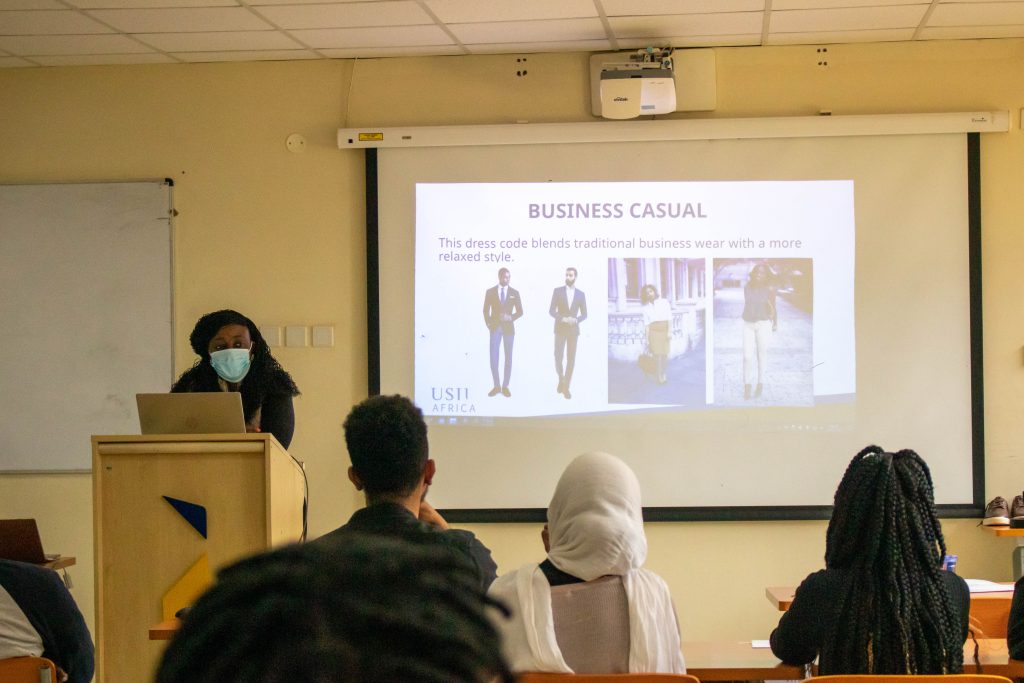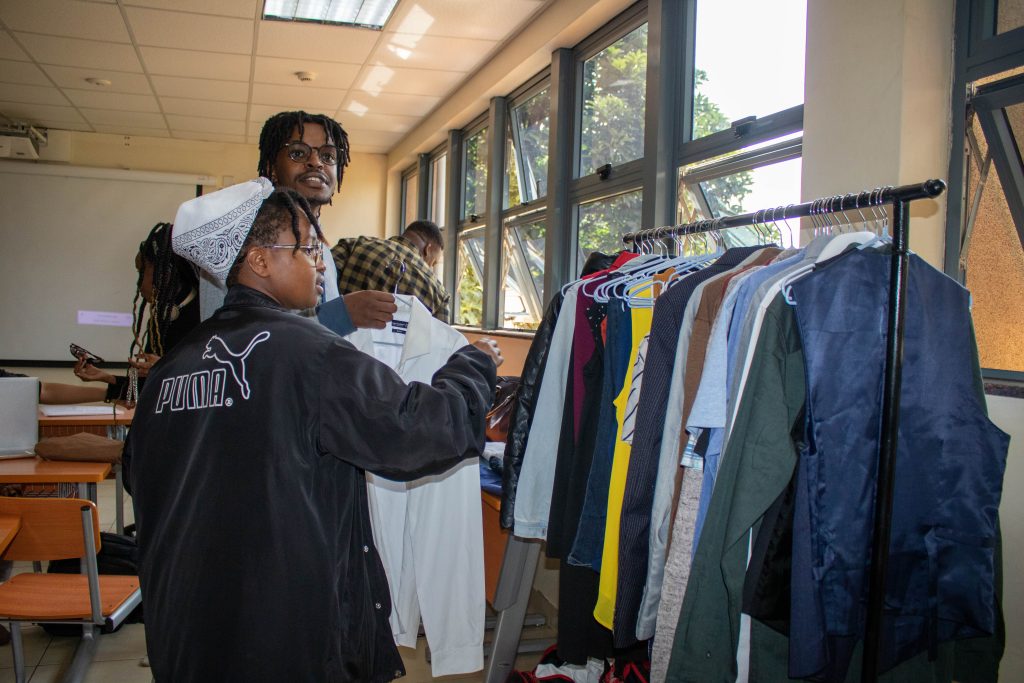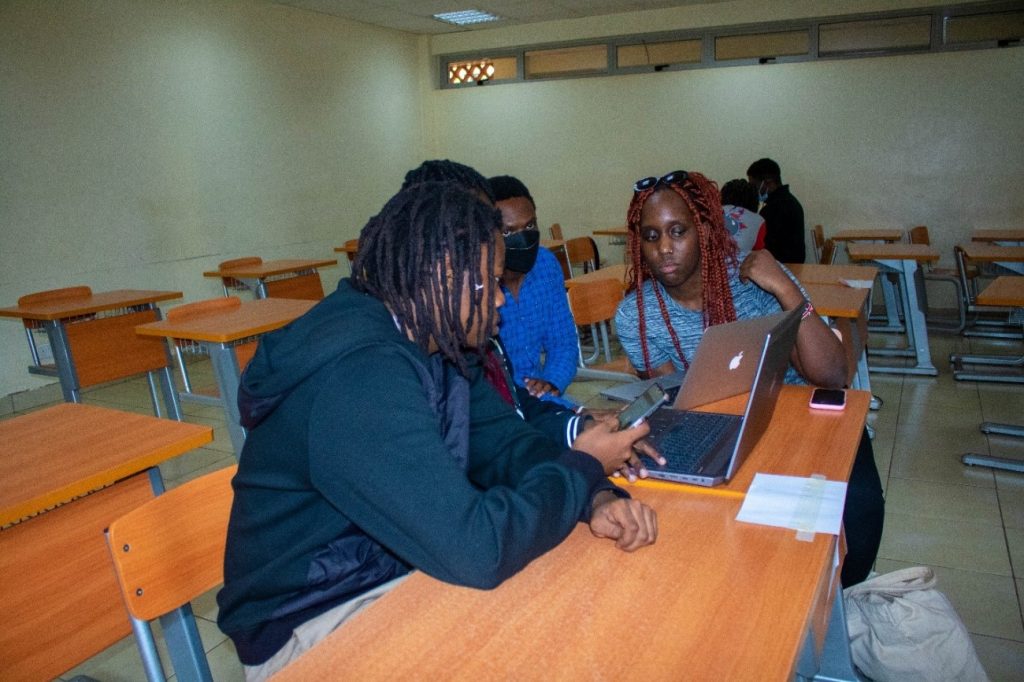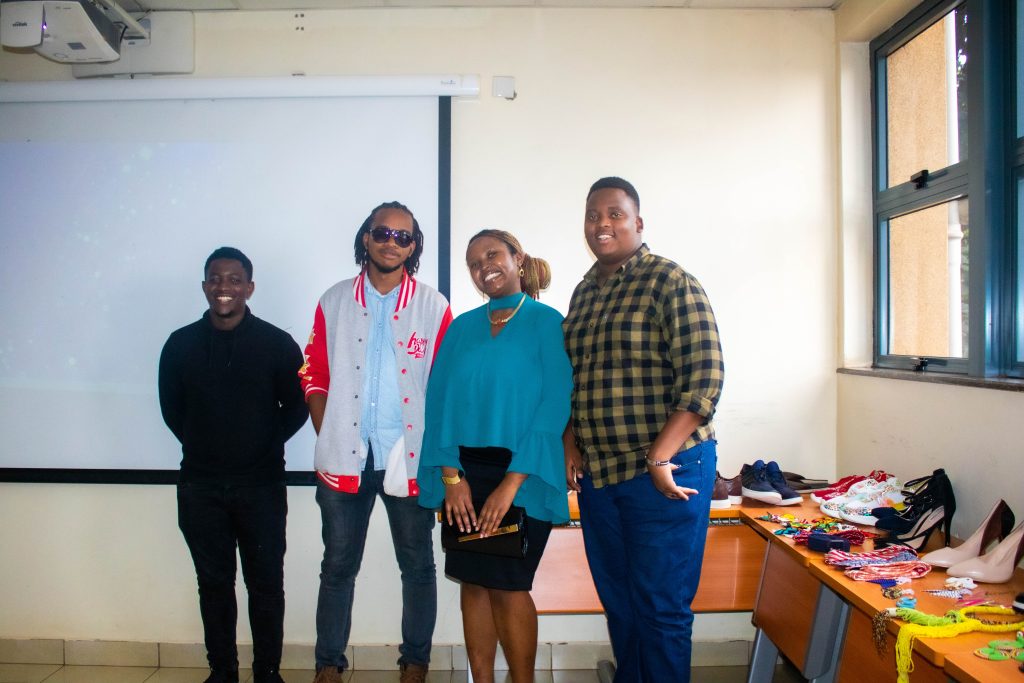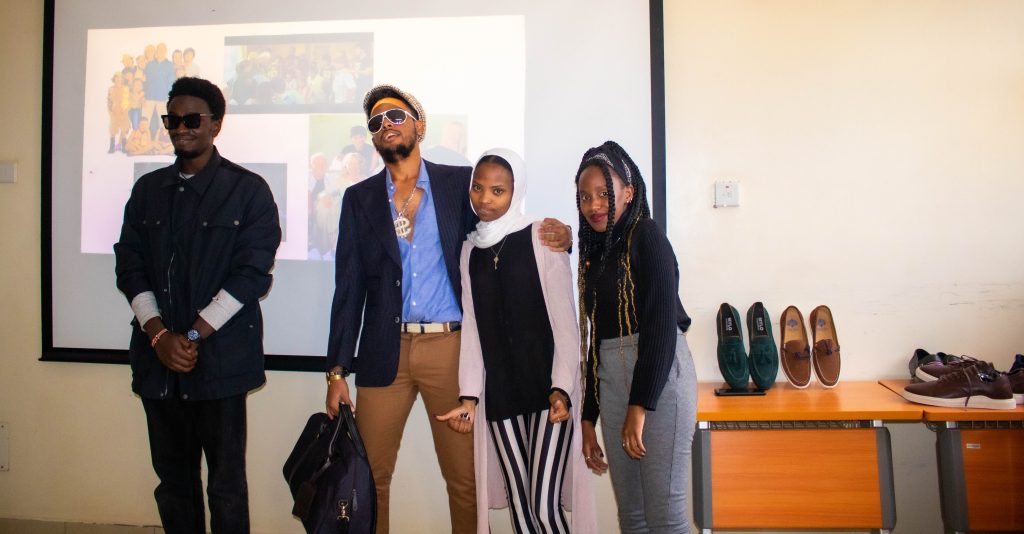 SPECIAL EFFECTS  MAKEUP (SFX) Class at United States International University (USIU)
Grace Murema of Grycelle Studio is an Award-winning and certified Special Effects Makeup Artist and was a Guest Lecturer last month and she trained the students on key aspects of Special Effects. Grace demonstrated to the students how to create gun wounds; entry and exit wounds. The students then paired up in groups of 2 to practice creating both entry and exit wounds.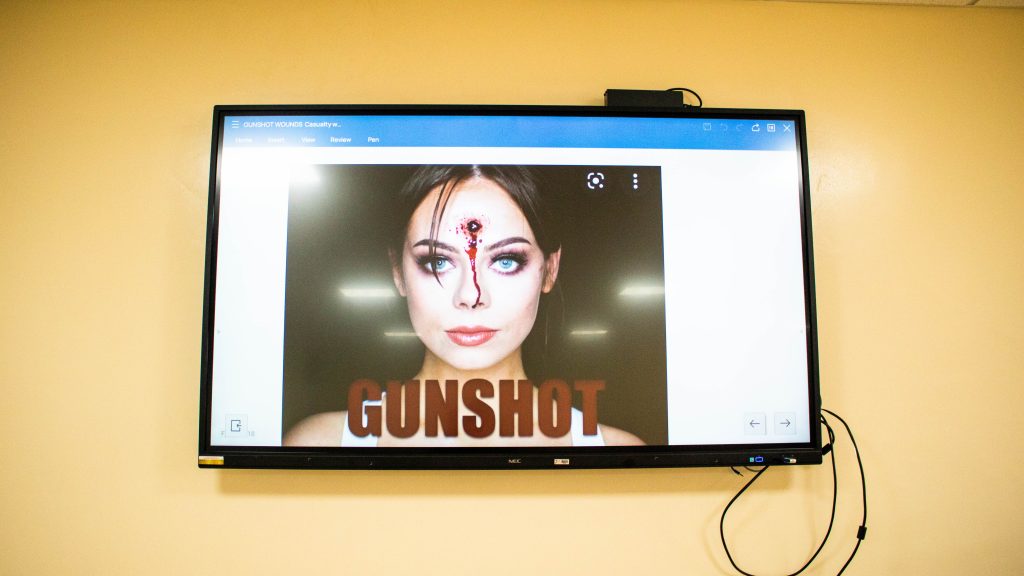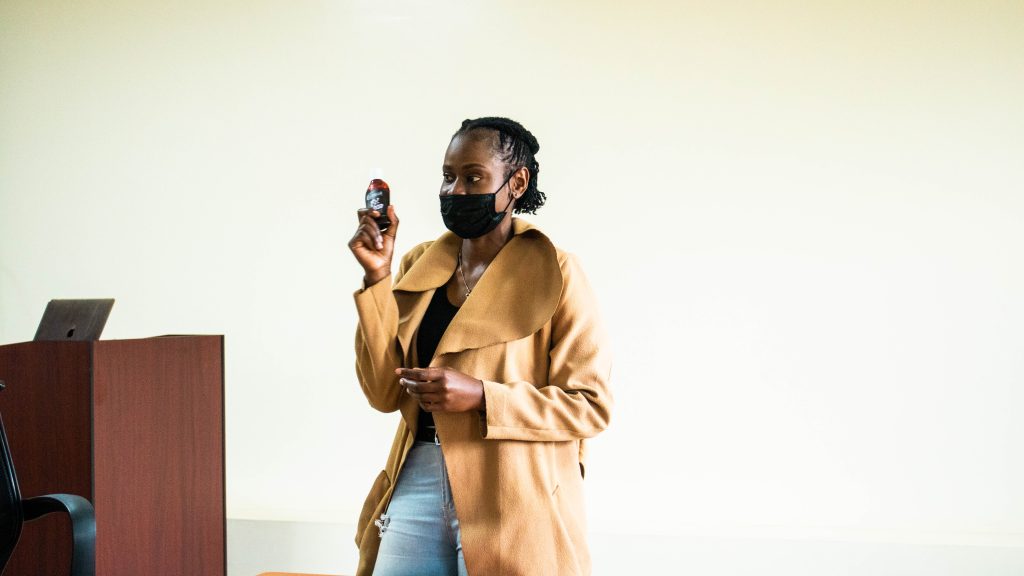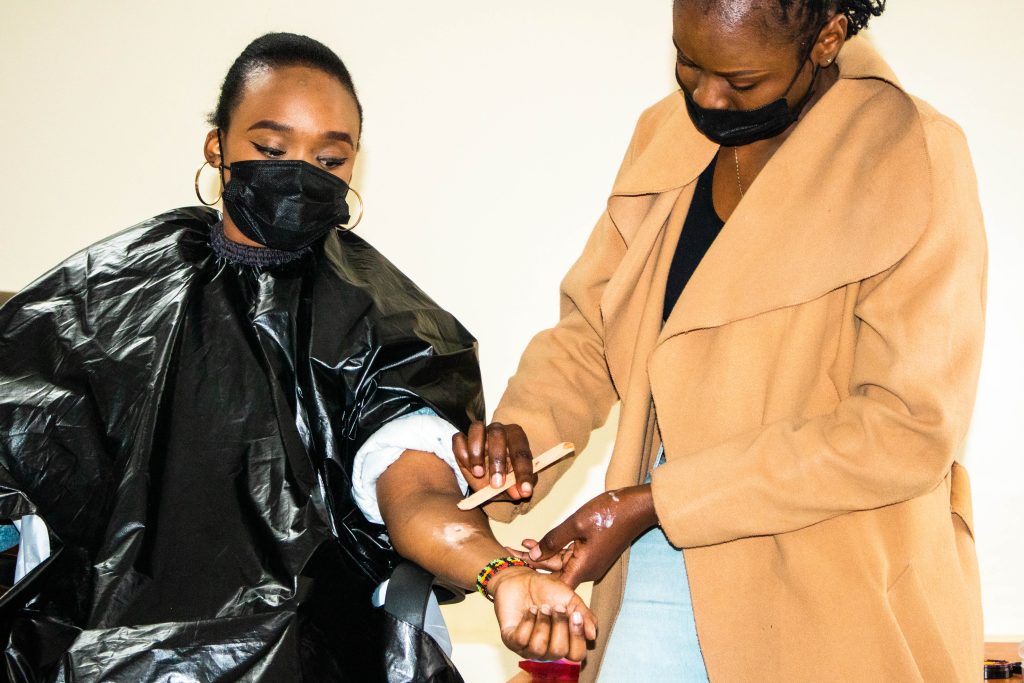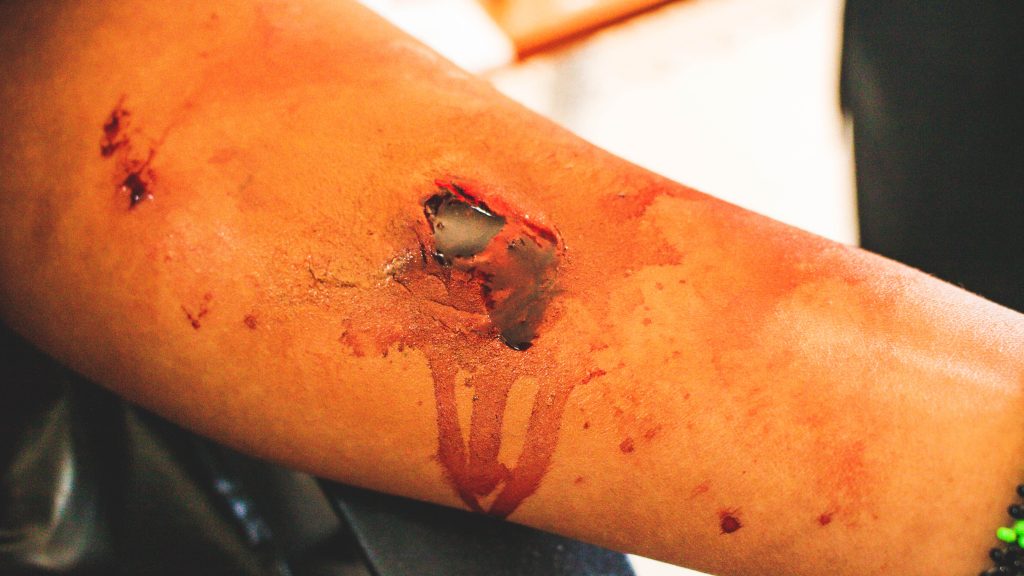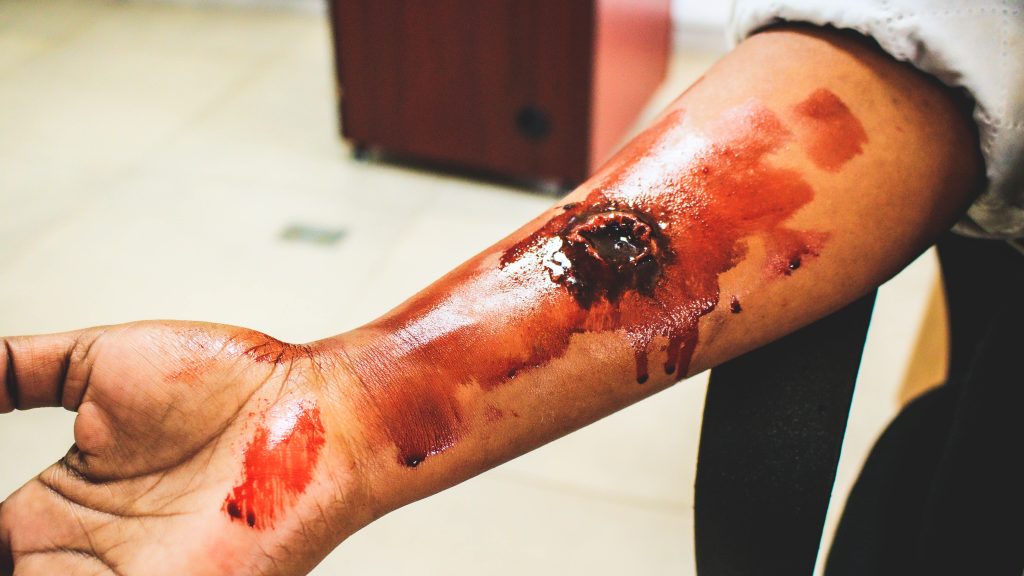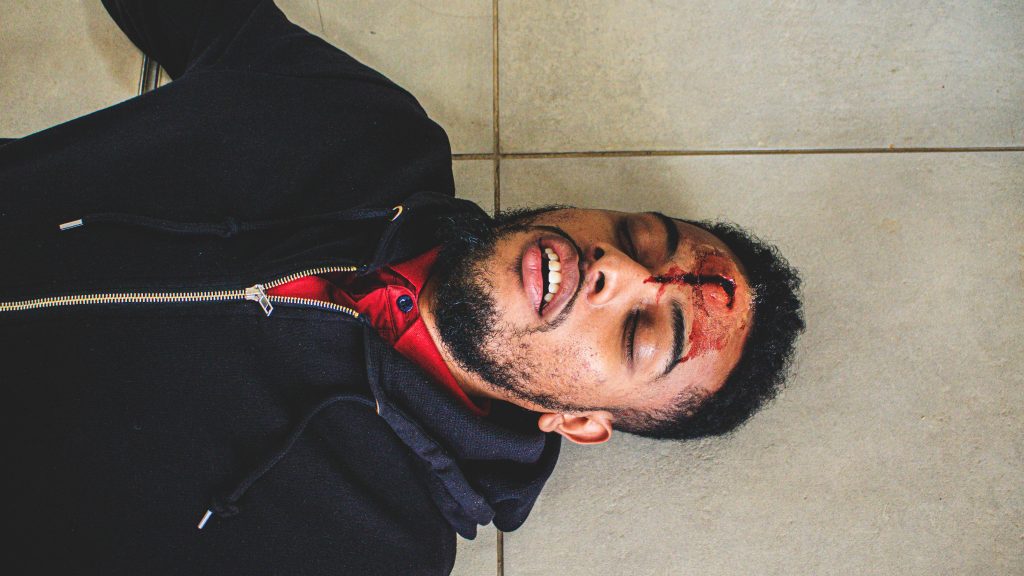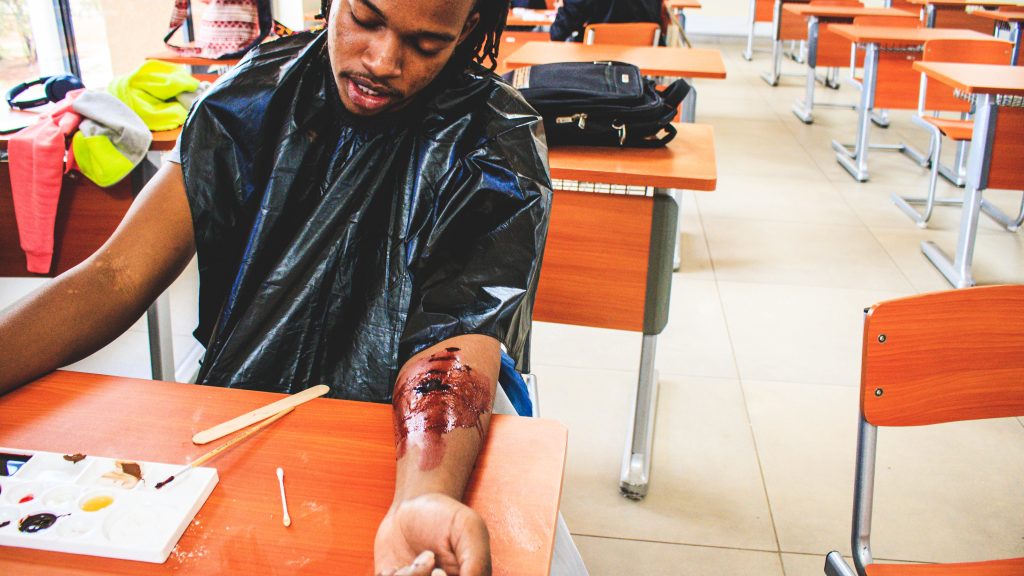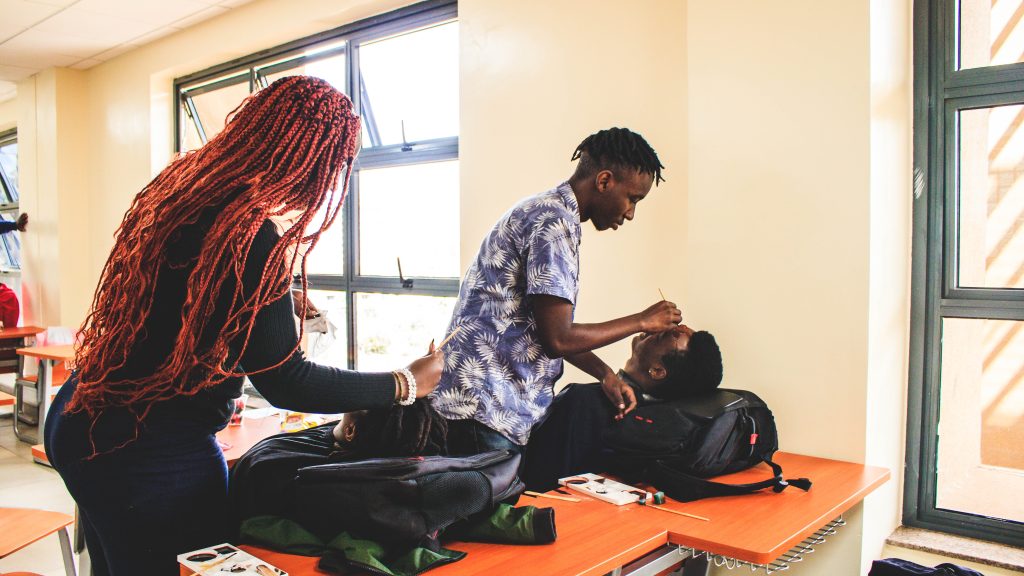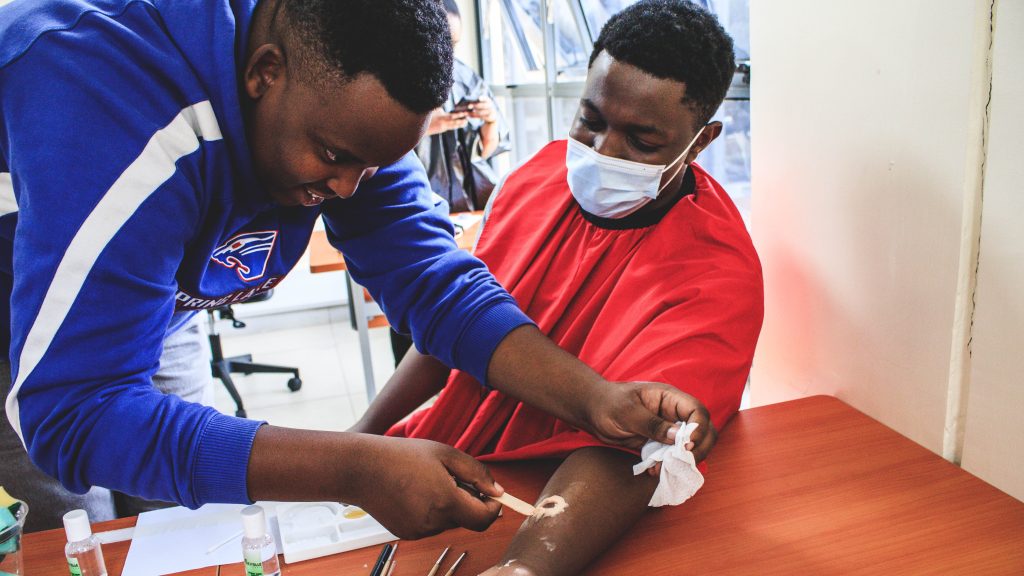 Powering Fashion Made in Kenya Hosted by Shop Zetu
Wandia Gichuru Co-founder and CEO of VIVO with the flagship brands Vivo Woman, Safari & Zoya hosted an interactive session on 'Made in Kenya' at the Sarova Panafric Hotel on 18th July. The key agenda was to discuss the opportunities and challenges "Made in Kenya" faces. In attendance were fashion and textile stakeholders, stylists, designers, influencers, manufacturers, fashion associations and policy makers. The discussions covered various  issues that the Kenyan Fashion Industry is facing and what changes can be made.  
Anne Mutahi -SME Advisor to the President highlighted the need to understand the profile of the Kenyan Consumer & their purchasing power. Linda Mukangonga from Haute Baso Rwanda shared the successes of Rwanda's fashion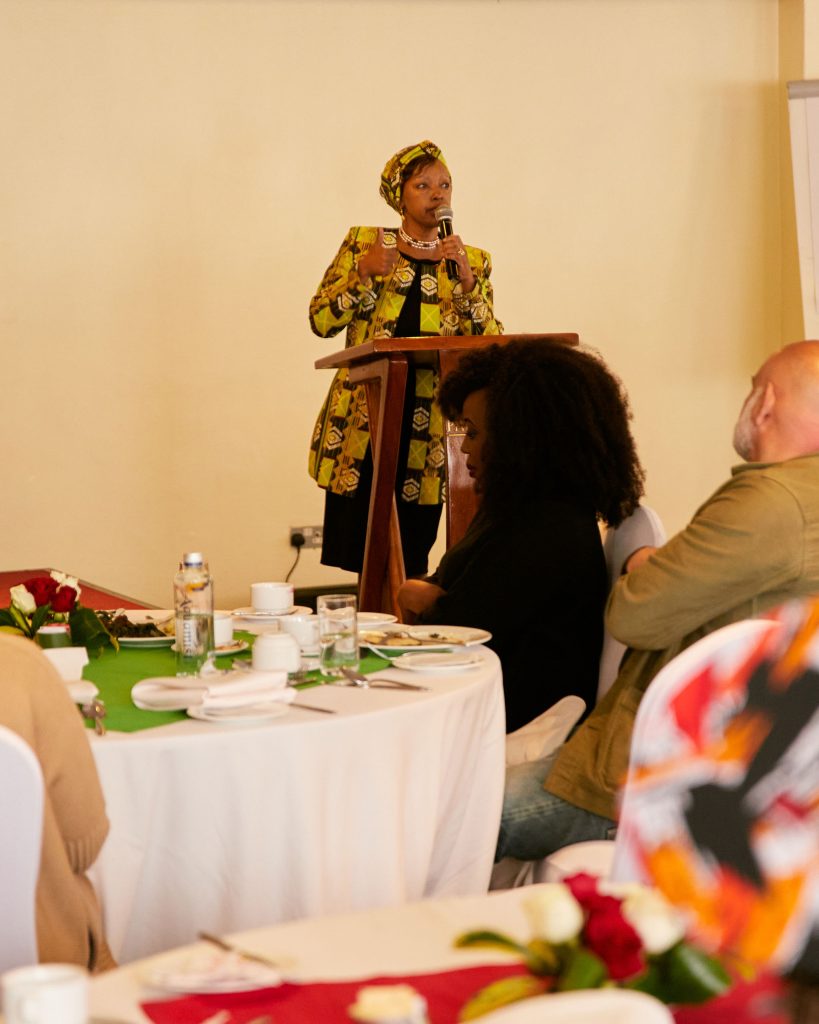 The panel discussions was moderated by Media Personality Caroline Mutoko and panelists included Connie Aluoch Award Winning Fashion Stylist and Fashion Editor, Esther Nyawira of Elsie Glamour, Wakiuru Njuguna of HEVA, Patricia Kihoro Influencer & Storyteller and Mark Stephenson MD of Sandstorm Bags.
The discussion highlighted that lack of collaboration between designers, high cost of manufacturing, saturation and deficit in different parts of the value chain and poor visibility of fashion brands these are key factors that hinder growth in the fashion industry.  
Key recommendations from the discussions include the initiative of Connie featuring only Made in Kenya brands on her Sunday Nation Fashion Column & The Social Sunday Fashion Brunch that markets local designers. Patricia Kihoro mentioned that designers need to engage influencers to propel the narrative. Waikuru from HEVA encouraged designers to engage with the company for funding options and Mark highlighted that they are working on a platform called Opportunity Factory and this platform will increase visibility of local designers to the international market. Wandia encouraged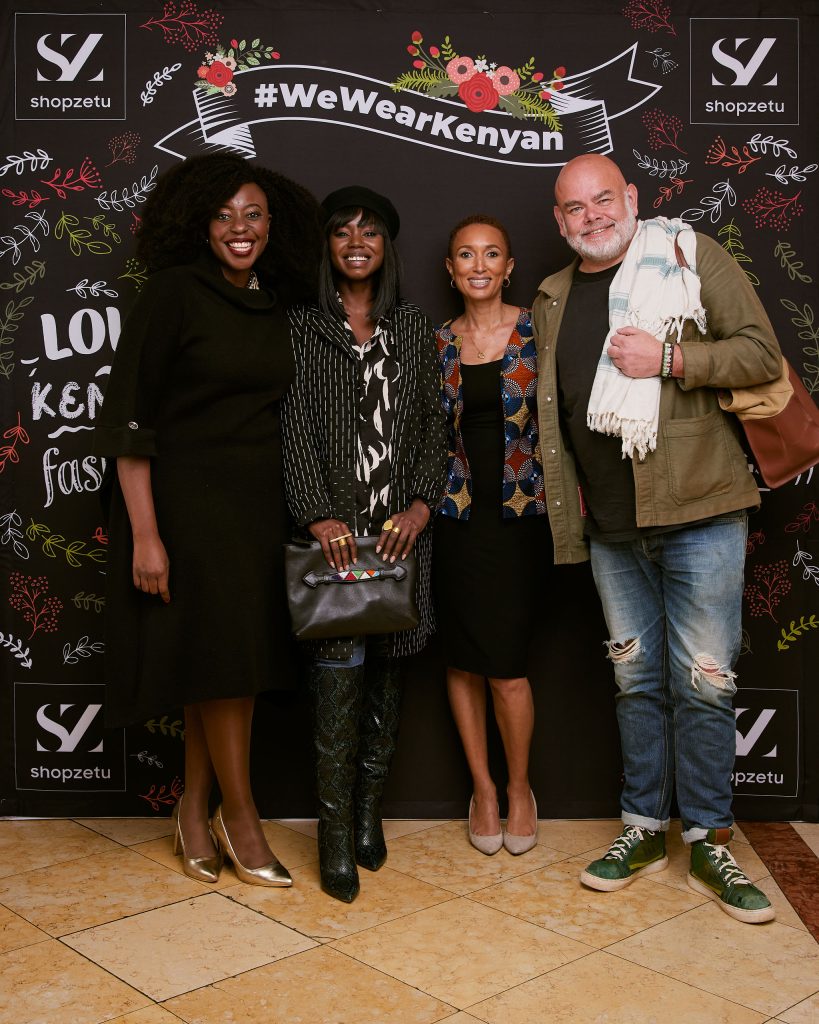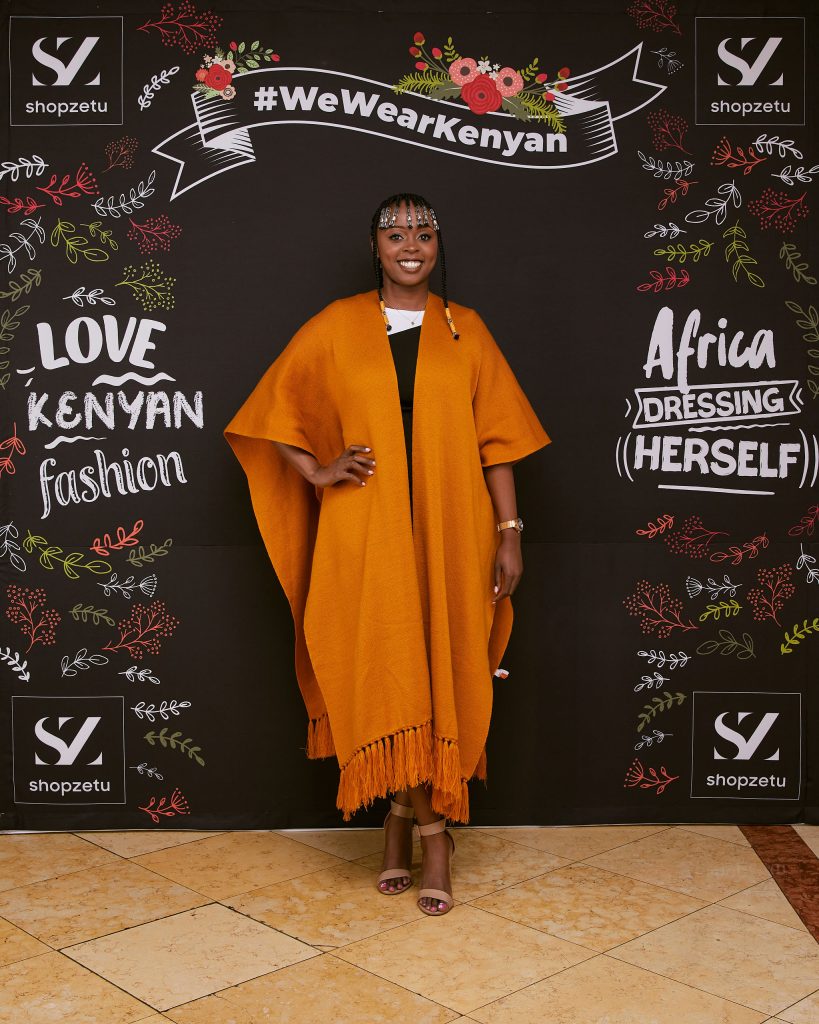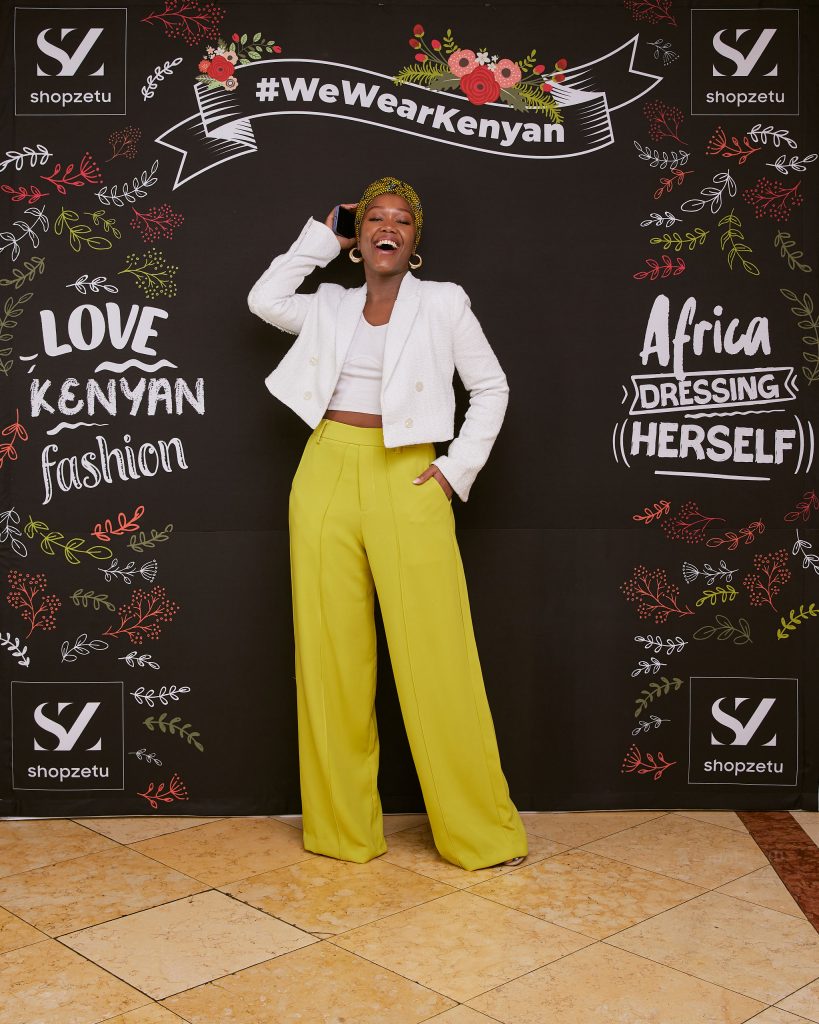 Little Red: Made to Measure Experience
Luxury brand Little Red Africa recently hosted an Authentic Bespoke Experience with Master Tailors from Italian Fashion Houses Pal Zileri, Principe D'Eleganza, Sannino, and shoe company DIS (Design Italian Shoes)
The experience also included a private Cocktail Party on June 9th at the Social House where guests were able to meet with Master Tailors, view Collections and Book Appointments. The Bespoke experience was in partnership with Connie Aluoch Styling Management and Glenfiddich.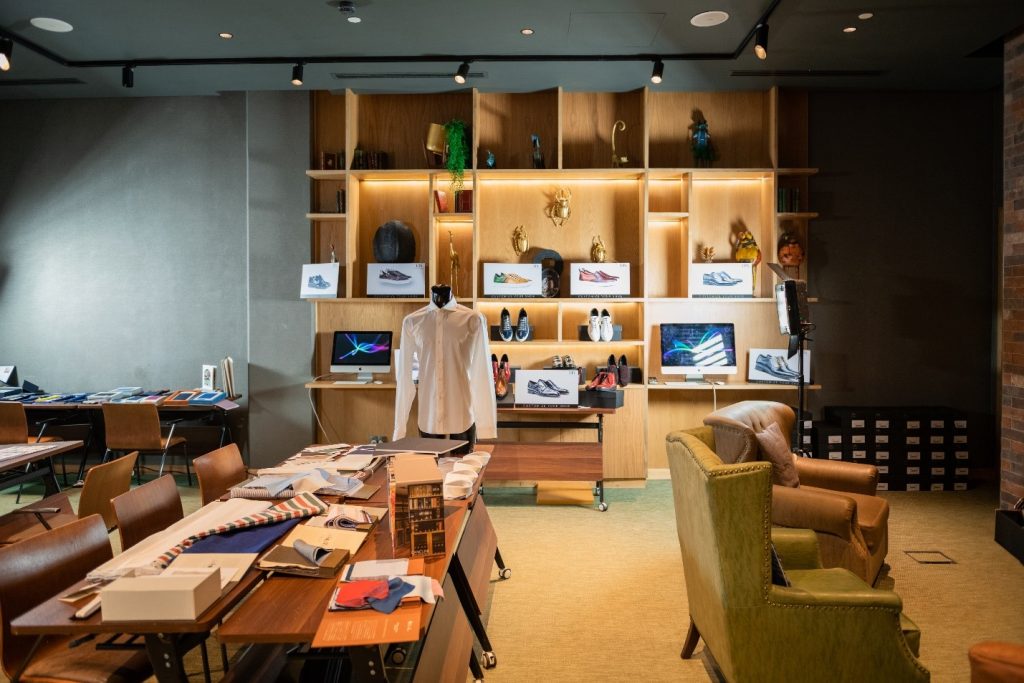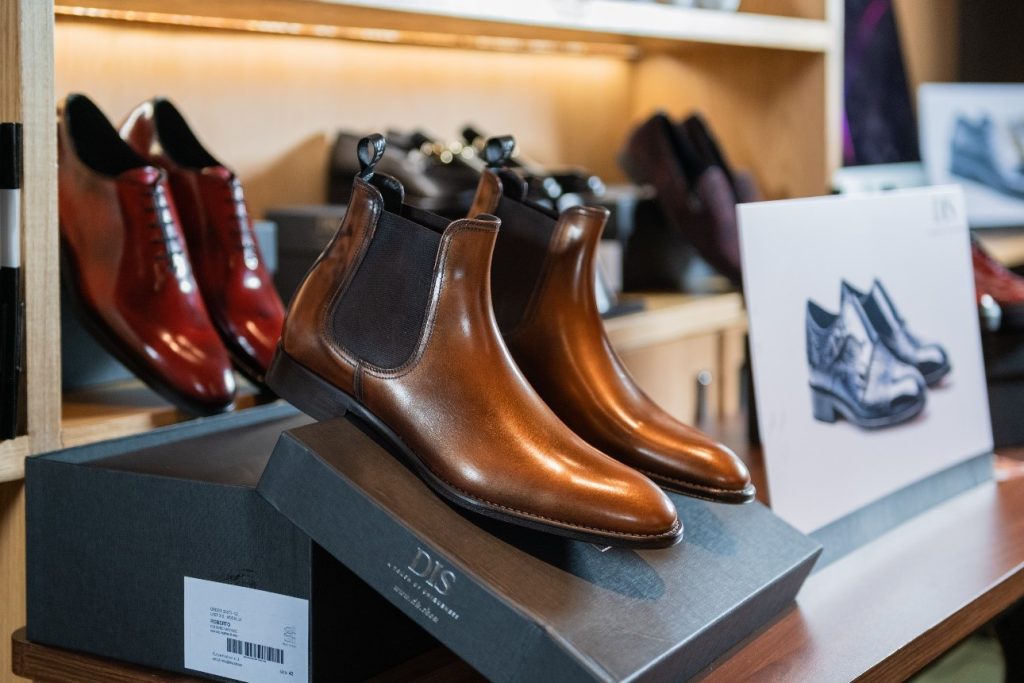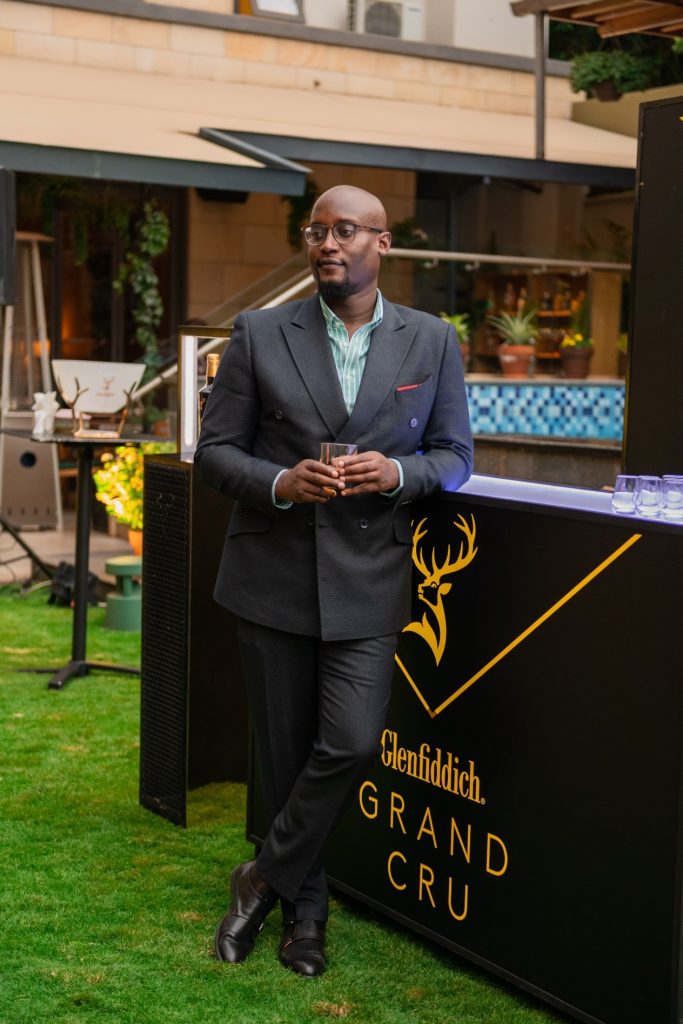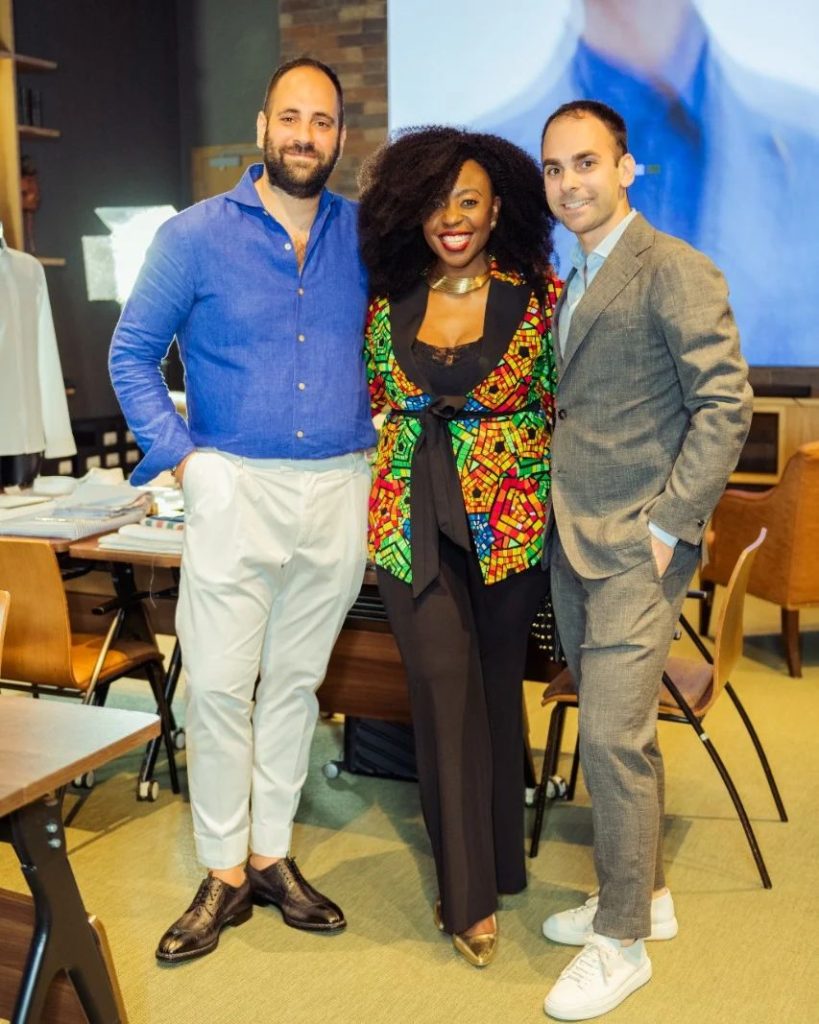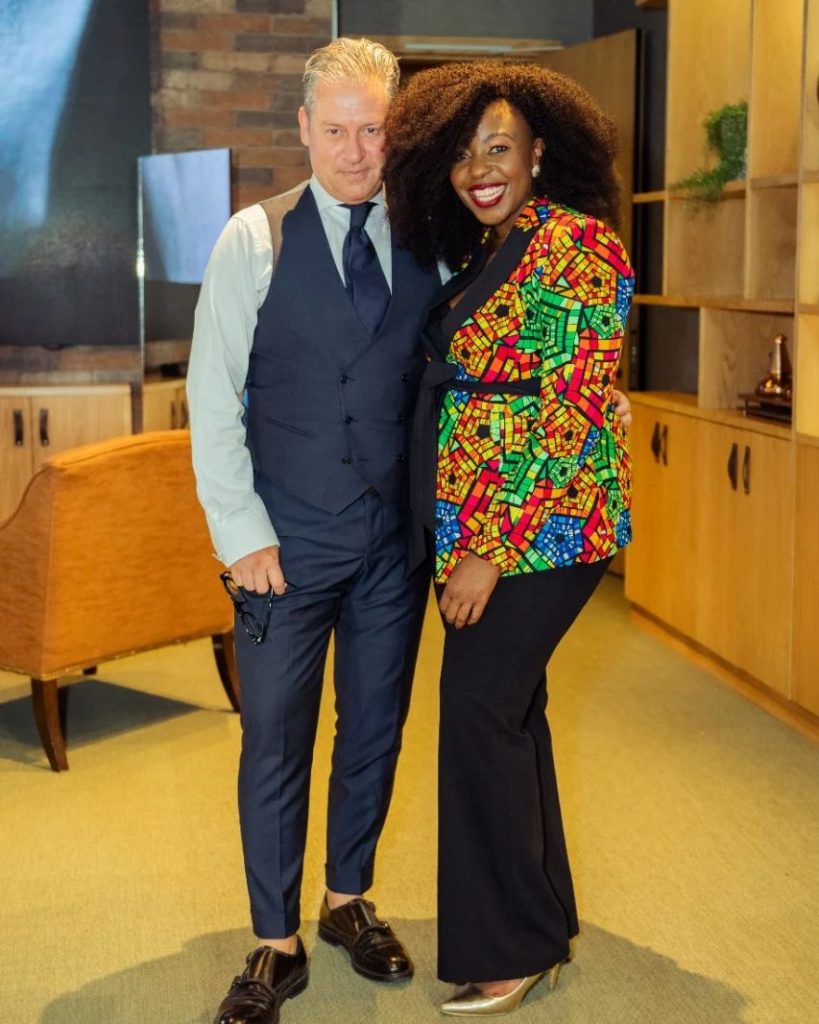 Family Bank Training at SBS
Last month Connie conducted a training at SBS where she is Adjunct Faculty for the Family Bank Sales Team.The training focused on Personal Branding and Executive Presence.
Key topics covered during the training were First Impressions and Grooming, The 7Cs of Executive Presence – Confidence, Clarity, Control, Competence, Class, Connection, and Collaboration.